In June, the United States celebrates Lesbian, Gay, Bisexual, Transgender, and Queer (LGBTQ) Pride Month. This is an opportunity to encourage pride among the LGBTQ community. It is also an opportunity in the United States to stand in solidarity with the LGBTQ community against discrimination and violence.
As we celebrate LGBT Pride Month and recognize the outstanding contributions LGBT people have made to our great Nation, let us also stand in solidarity with the many LGBT people who live in dozens of countries worldwide that punish, imprison, or even execute individuals...
President Donald J. Trump
45th President of the United States of America
On June 19, the Office of Economic Impact and Diversity hosted a celebration of LGBTQ Pride Month at the Department of Energy (DOE) headquarters in Washington, D.C., and was recorded for posting on the web. Michael Kopalek, an Operations Research Analyst at the Energy Information Agency (EIA), served as host and moderator. Additionally, Michael is the president of GLOBE, the Employee Resource Group for LGBTQ employees and allies. This year's theme, "Embrace, Encourage, and Empower," encompassed a message of confidence to have pride and live authentically. By embracing your identity, you become empowered to take control of your life and live openly. This year's program included opening remarks from Ann Augustyn, Principal Deputy Director of the Office of Economic Impact and Diversity, on the history of Pride month and the significance of the Stonewall Uprising in the struggle for civil rights for the LGBTQ community.
The panel discussion focused on the progress of inclusivity of LGBTQ in the workplace in general and at DOE. With the acknowledgement of the progress of equality in the workplace, they addressed how we all must continue to strive toward creating an inclusive environment and treat one another with respect.
The panelists were inspiring in their candor, describing both the challenges and triumphs they have experienced in their careers. Neil Schuldenfrei, Deputy Director of the Office of Hearings and Appeals, shared an amusing story about referring to his partner as "she," "him," and "it" in an attempt to hide his sexual orientation and the moment he was able to be open with a colleague. He explained that being one's authentic self helps avoid confusion. Michael echoed this sentiment, citing how free he felt after coming out. Colette Broussard, Director of the Office of ES&H Reporting Analysis in the Office of the Associate Under Secretary for Environment, Health, Safety and Security, described being told to avoid a group of women that were suspected to be lesbians when she joined the DOE at one of the field sites many years ago. Russell Ames, formerly a Program Analyst in the Office of Laboratory Policy in the Office of Science and currently Management Analyst for the Natural Resource Conservation Service at the Department of Agriculture, described joining the federal government after being terminated from his previous job due to his sexual orientation. At DOE, he felt accepted enough to openly share that he has a fiancé. Jocelyn Richards, Deputy Assistant General Counsel for Personnel Law and Administration in the Office of General Counsel, shared her recent experience as a victim of a hate crime in Washington, D.C., in which some of her friends were injured. In contrast with this, she feels the environment at DOE is welcoming and accepting of the LGBTQ community, and she feels empowered to live openly
In her closing remarks, Deputy Director of the Office of Civil Rights and Diversity in the Office of Economic Impact and Diversity Patricia Zarate echoed the panel's sentiments that DOE has an inclusive culture and shared that her experience has been a positive one.
Thank you to Principal Deputy Director Augustyn, Deputy Director Zarate, Michael Kopalek and the other esteemed panelists for sharing their perspectives. An additional thank you to the Office of Economic Impact and Diversity and GLOBE for organizing the event.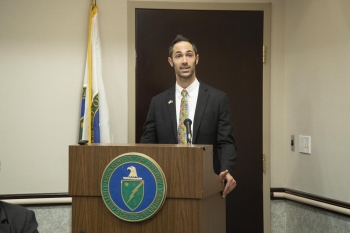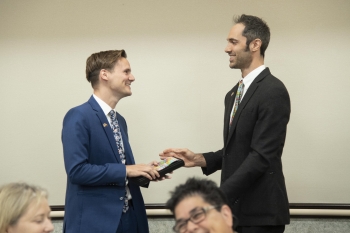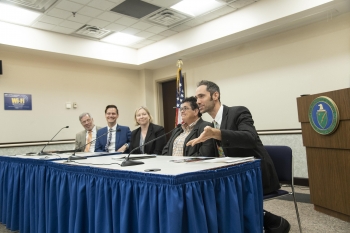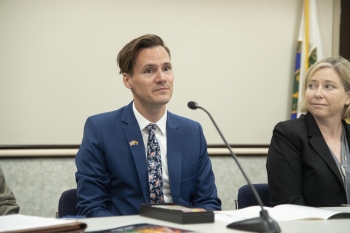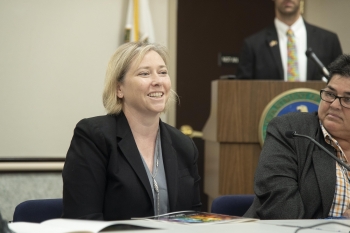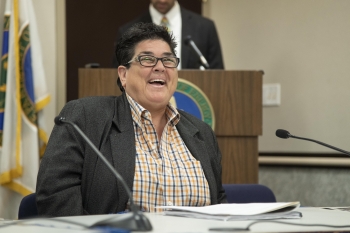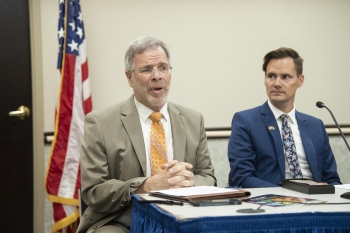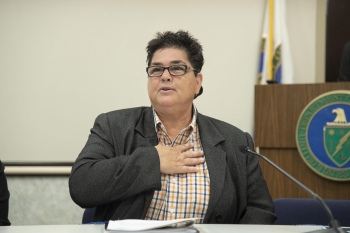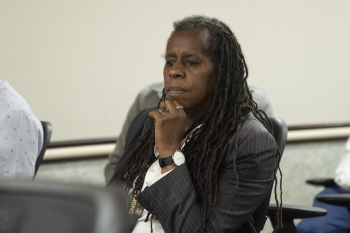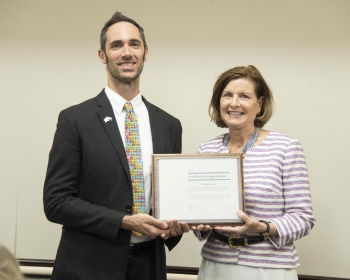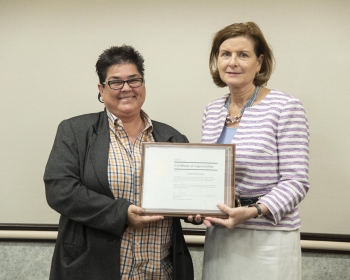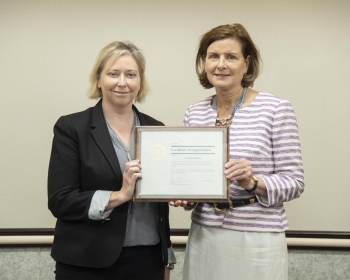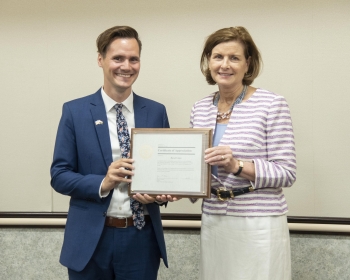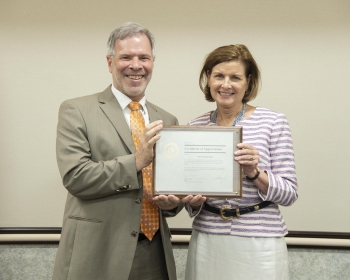 For those unable to attend, below is the program in its entirety.