You are here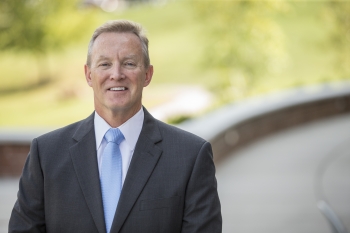 Dr. William J. (Jim) Vosburg serves as the director of the Oak Ridge Institute for Science and Education (ORISE).  He leads a multi-functional team implementing all elements of the ORISE performance areas, including STEM workforce development; scientific and technical resource integration; human subject health and protection surveillance; independent environmental assessment and verification; and operations performed by the Radiation Emergency Assistance Center/Training Site.  
Prior to leading ORISE, Vosburg served as a senior program manager for the Department of Energy's (DOE) National Nuclear Security Administration's Office of Secure Transportation, where he was responsible for corporate workforce development and education for multiple operational sites nationwide, including programs for health and safety; emergency management and nuclear security; human resources, budgetary planning and execution; leadership, training and development; logistics and property management; aviation operations; and acquisitions/funds management. 
Vosburg has also served in several roles at DOE's Oak Ridge Office (ORO). From 2005-2009, he served as deputy director of DOE-ORO's Human Resource Division, where he directed the development of strategic plans, mission statements, and goals and milestones to comply with guidelines outlined in federal regulations, legislation, executive orders, and DOE's Strategic Plan. Earlier, from 1992-2005, Vosburg served as director for the DOE-ORO Training and Development Division, overseeing a multi-million dollar technical training, education, and organizational development program. 
Vosburg holds a Bachelor of Science degree in workforce education and development from Southern Illinois University and a Doctorate of Education from Vanderbilt University.  He serves as an adjunct assistant professor at Vanderbilt University's Owen Graduate School of Management and the University of Tennessee's Haslam College of Business.
Vosburg is a veteran of the United States Air Force, having served as a security forces officer assigned to the Pacific Air Forces Command and the Air Force Materiel Command.