You are here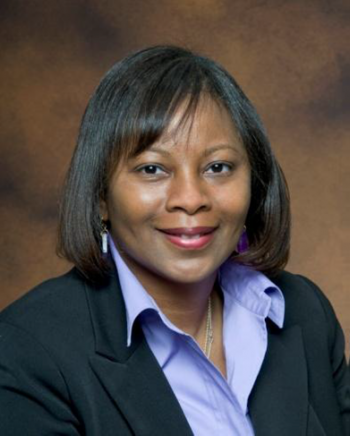 Cynthia V. Anderson is the Chief Operations Officer for the U.S. Department of Energy's Office of Environmental Management. She ensures day-to-day operational oversight and management of Project Management, Safety and Security Operations, the EM Recovery Act Program, Technology Innovation & Development, Regulatory Support and Program and Site Support, maintaining an overall cognizance of the programmatic activities at EM Headquarters. In March 2009, Ms. Anderson was appointed to lead the Environmental Management Recovery Act Program, which is a $6 billion initiative to accelerate environmental restoration, facility decommissioning and demolition, and radioactive waste disposal while saving and creating thousands of jobs under the American Recovery and Reinvestment Act of 2009. With over 20 years of hands-on experience in areas of nuclear, environmental and business management, Ms. Anderson viewed this challenge in her Federal career as a tremendous opportunity to showcase the organization's work and to ensure this investment was spent wisely.
Ms. Anderson's career with the Department of Energy began at the Savannah River Site where she served as head of the Nuclear Safety Branch and then as head of the Radiation Protection Branch. In 1994, she became Director, Environmental Restoration Division where she directed a portfolio of projects that included the cleanup of over 500 waste units and the decommissioning of over 300 inactive facilities. She was a champion of regulatory streamlining and public outreach and was known for developing solutions to the site's most technically complex and controversial cleanup problems.
Her career with the Department includes experience at Headquarters, which began in the early 1990s, where she was Director, Office of Federal Waste Disposition Options and Director, Office of Site Support and Small Sites managing a portfolio of site cleanup and closure projects from New York to California. Ms. Anderson later became the Deputy Chief Operating Officer for Environmental Management before taking on her previous assignment as Director of the EM Recovery Act Program.
Ms. Anderson's Federal career began at the Charleston Naval Shipyard where she provided radiological controls support during the overhaul and refueling of nuclear-powered submarines in the Naval Nuclear Propulsion Program. She also worked in the Defense Logistics Agency where she served as a subject matter expert on radiochemistry and nuclear quality assurance on several naval fuels projects.
Ms. Anderson holds a Bachelor of Science Degree in Chemistry and Computer Science and a Masters Degree in Business Administration.