You are here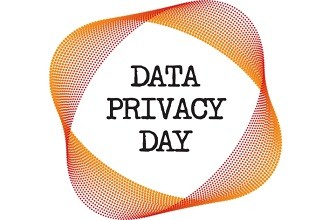 Respecting Privacy, Safeguarding Data and Enabling Trust is the theme for Data Privacy Day (DPD), an international effort held annually on January 28 to create awareness about the importance of privacy and protecting personal information.
Data Privacy Day began in the United States and Canada in January 2008 as an extension of the Data Protection Day celebration in Europe. Data Protection Day commemorates the January 28, 1981, signing of Convention 108, the first legally binding international treaty dealing with privacy and data protection. Data Privacy Day is now a celebration for everyone, observed annually on January 28.
The National Cyber Security Alliance (NCSA) assumed leadership of Data Privacy Day in 2011. NCSA, advised by a distinguished advisory committee of privacy professionals, is a nonprofit, public-private partnership dedicated to promoting a safer, more secure and more trusted Internet.
Data Privacy Day is the signature event in a greater privacy awareness and education effort. Year-round, NCSA educates consumers on how they can own their online presence and shows organizations how privacy is good for business. NCSA's privacy awareness campaign is an integral component of the global online safety, security and privacy campaign, STOP. THINK. CONNECT.
As part of the Energy Department's longstanding commitment to privacy, the DOE Privacy Program will host a variety of awareness events throughout 2016, including a Data Privacy Day event, featuring informational booths in Forrestal and Germantown.
Forrestal Data Privacy Day Booth Thursday, January 28, 2016 9:30 am – 1:00 pm Room GE-216
Germantown Data Privacy Day Booth Thursday, January 28, 2016 9:30 am – 1:00 pm Cafeteria
Visit Powerpedia for more details about the DOE Privacy Program, including Data Privacy Day events. Email the Privacy Office with related inquiries at privacy@hq.doe.gov.