The Guinness Book of World Records just certified that the Department of Energy's Oak Ridge National Laboratory produced the world's largest solid 3D-printed object. 
When Boeing makes big airplanes, it needs special tools that you can't find in a hardware store. But ordering custom metal tools is expensive and takes months. 
That's where 3D-printing comes in. 
Researchers at Oak Ridge National Lab developed a 3D-printed version of a "trim-and-drill" tool that Boeing uses to build the wings on its passenger aircraft. About the size of an SUV, the tool weighs 1,650 lbs and measures 17.5 feet long, 5.5 feet wide and 1.5 feet tall, making it the world's largest solid object made with a 3D printer. It took 30 hours to print using carbon fiber and composite plastic materials.
Using 3D-printing makes the final product cheaper and quicker to manufacture, and it works just as well as the conventional metal version. The tool promises to save energy, time and money once Boeing begins the production of its 777X passenger jet in St. Louis starting in 2017. 
Advanced manufacturing is transforming the way we make everything, and Oak Ridge is pushing the frontier. At the lab's Manufacturing Demonstration Facility, the goal is to show off the potential for new methods like 3D-printing and new materials like advanced composites. In addition to the tool for Boeing, this facility 3D-printed a Shelby Cobra sports car, a house/car energy system and an Army Jeep. And they're also experimenting with 3D-printed molds for wind turbine blades, which would drastically cut down manufacturing time for turbine blades and make it easier to test out new designs.
Why is the Energy Department investing in manufacturing technologies? Building lighter products in less time offers huge energy savings. And when it's quicker and cheaper to build things, the pace of innovation accelerates as well. That combination is great news for our clean energy future.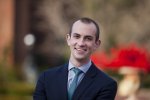 Pat Adams
Served as a Digital Content Specialist in the Office of Public Affairs.Served as a Digital Content Specialist in the Office of Public Affairs.
more by this author