As a part of the Administration's ongoing commitment to support state and industry efforts to ensure the safe storage of natural gas, the Department of Energy (DOE) and the Department of Transportation's Pipeline and Hazardous Materials Safety Administration (PHMSA) are announcing that today we will formally launch a new Interagency Task Force on Natural Gas Storage Safety.
Industry actions that led to the recent natural gas leak at California's Aliso Canyon site underscored the serious risk that these storage facilities can pose. Shortly after the Aliso Canyon leak was controlled, we were able to visit the site of the leak to hear from local officials and experts. The visit allowed us to see the magnitude and gravity of this situation, and how it impacted people in California and the environment. It was incredible to see the spirit of partnership and collaboration between State and local agencies across California – along with support from Federal partners – to respond to this incident and to ensure it was resolved safely.  Even so, the fact that this leak happened in the first place, the length of time that it took to fix, and the disruption that it caused for so many people are very concerning.  That's why we are launching this interagency Task Force, to help companies ensure that no community has to go through something like that again.
Specifically, DOE will hold workshops with industry, state and local leaders, and other interested stakeholders to support them in the development of best practices for ensuring well integrity and proper response plans, safe operations of storage facilities, and assess the potential vulnerabilities to energy reliability posed by the loss of use of storage facilities. To help companies and states avoid future incidents, the findings from the Task Force will be summarized and made public later this year.
To encourage companies to inspect storage wells as soon as possible, PHMSA recently issued an advisory bulletin that encouraged operators to review and implement American Petroleum Institute (API) and Interstate Oil and Gas Compact Commission (IOGCC) Recommended Practices, and will also initiate regulatory actions to help ensure the safety of natural gas storage facilities across the country, which may include  requiring operators to follow some or all of the industry consensus standards recommended by PHMSA's recent safety bulletin.  
We'll be joined on the Task Force by technical experts from the Environmental Protection Agency, the Department of Health and Human Services, the Department of Interior, the Federal Energy Regulatory Commission, and the National Oceanic and Atmospheric Administration. We will also continue to work closely with the State of California, Los Angeles County and the City of Los Angeles to provide technical assistance and draw on their experience to improve U.S. natural gas infrastructure.
We view this work as critical because natural gas is a relatively clean fuel that provides heat to millions of American homes and is expected to provide a third of our nation's total electric power generation this year. We have made it a priority to support states and industry to ensure our infrastructure is safe, and this task force's efforts will be an important step forward as we continue to work towards protecting public health and safety and making progress in reducing greenhouse gas emissions.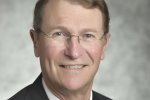 Franklin (Lynn) Orr
Dr. Franklin (Lynn) M. Orr served as the Under Secretary for Science and Energy from December 17, 2014 to January 20, 2017.Dr. Franklin (Lynn) M. Orr served as the Under Secretary for Science and Energy from December 17, 2014 to January 20, 2017.
more by this author