When the President took office, America's auto industry was on the brink of collapse. With hundreds of thousands of jobs on the line, the President made the difficult decision to provide support to GM and Chrysler on the condition that they make the sacrifices necessary to fundamentally restructure and commit to tough-minded plans to return to viability.  
The President's decision was about more than saving two companies. It was about standing behind the countless workers, communities, suppliers and other businesses -- large and small -- that depend on the auto industry. As a result, America's auto industry has mounted an impressive comeback -- nearly doubling production since 2009. We've had three straight years of rapid growth after seven straight years of decline, and we've even outperformed the growth of China's auto industry in each of the last two years.
Over the long term, however, we know that the continued success of America's auto industry depends on whether we keep innovating and adopting next generation technologies that consumers all over the world increasingly demand. 
The Department of Energy is playing an important role in this global competition, partnering with America's auto industry as it works to innovate and retool for the future. For example, the Department has issued $8.4 billion in loans to auto manufacturers large and small who are adopting cutting edge technologies and deploying them into the market. These auto loans are part of a much larger portfolio of clean energy loans and loan guarantees to more than 30 cutting edge projects around the country that are making the U.S. a major leader in the clean energy economy. 
The vast majority of these projects continue to perform and meet their benchmarks. However, not every investment and every company can succeed in such a competitive environment. Unfortunately, as has been widely reported, Fisker Automotive has experienced major setbacks in their production schedules and delayed sales that caused them to miss critical milestones laid out in their loan agreement with the Energy Department.
After exhausting any realistic possibility for a sale that might have protected our entire investment, the Department announced today that we are auctioning the remainder of Fisker's loan obligation, offering the best possible recovery for the taxpayer. Consistent with the intent and statutory purpose of the Advanced Technology Vehicles Manufacturing program, the Department will require all bids to include a commitment and business plan that promotes domestic manufacturing capabilities and related engineering for advanced technology vehicles here in the United States.
Early on, Fisker Automotive looked very promising -- raising more than $1.2 billion from leading private sector investors who believed in the company and its business plan, and also attracting strong support from both Republicans and Democrats. Fisker acquired a manufacturing plant in Delaware and performed extensive design and engineering work at its headquarters in California, but the company was never able to begin production at the Delaware facility. While the company also has overseas operations, our loan funds were spent on U.S. operations and could not be used to support operations outside the United States.
All our loan agreements include strong safeguards that allow us to protect taxpayers when a company can't meet its obligations. Accordingly, the Department stopped disbursements to Fisker in June 2011 after the company fell short of the rigorous milestones that we had established as conditions of the loan. As a result, while our original loan commitment was for $528 million, only $192 million was actually disbursed. In addition, the Department has already recouped more than $28 million from the company's accounts.
These actions combined have already protected more than two-thirds of our original loan commitment, and we will continue to work through the auction process to maximize whatever additional recovery is possible. While this result is not what anyone hoped, the $192 million disbursed to Fisker represents approximately 2 percent of our advanced vehicle loans, and barely one half of 1 percent of our overall loan program portfolio.  
Even after accounting for all possible losses on the Fisker loan, expected losses to date only represent about 2 percent of our overall loan program portfolio of approximately $34 billion -- and less than 10 percent of the loan loss reserve Congress set aside for the program.  
Here are a few highlights from our $8.4 billion advanced vehicle loan portfolio:
The Department provided a $5.9 billion loan to Ford Motor Company to upgrade and modernize thirteen factories across six states and to introduce new technologies to raise the fuel efficiency of more than a dozen popular vehicles, including Focus, Escape, Fusion, Taurus and F-150 trucks, representing approximately two million new vehicles annually. This investment is supporting approximately 33,000 manufacturing and engineering jobs across the United States.
 
In Smyrna, Tennessee, the first advanced battery packs produced in the United States are coming off the production line of Nissan North America's production plant. These advanced batteries are powering U.S.-made all electric Nissan LEAF cars. The construction of the 1.3-million-square-foot, state of the art battery facility was made possible through a $1.4 billion loan from the Department of Energy.
 
Tesla's $465 million loan enabled it to reopen a shuttered auto manufacturing plant in Fremont, California, and to produce battery packs, electric motors and other powertrain components. Tesla vehicles have won wide acclaim, including the 2013 Car of the Year from both Motor Trend and Automotive Magazine, and Consumer Reports recently rated Tesla's Model S as tied for the best car ever rated. Tesla has created more than 3,000 full-time jobs in California -- far more than the company initially estimated -- and is building out a supply chain that supports numerous additional jobs and technologies, bringing advanced manufacturing technology back to America. Just last June, Tesla Automotive repaid the entire remaining balance on a $465 million loan from the Department of Energy, nine years earlier than originally required.
While not every individual investment will succeed -- particularly in a program that is designed to take some risks and support new products and technologies -- the real measure is how the portfolio performs as a whole. Despite this setback, our portfolio remains very strong and is playing a crucial role in helping America's auto industry thrive, innovate and compete. This is a race that we simply cannot afford to lose.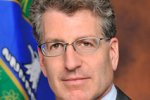 Peter W. Davidson
Peter W. Davidson served as Executive Director of the Loan Programs Office (LPO) at the U.S. Department of Energy from May 2013 to June 2015. Mr. Davidson oversaw the program's more than $30 billion portfolio of clean energy and advanced vehicle loans and loan guarantees, making it the largest project finance organization in the U.S. government. Peter W. Davidson served as Executive Director of the Loan Programs Office (LPO) at the U.S. Department of Energy from May 2013 to June 2015. Mr. Davidson oversaw the program's more than $30 billion portfolio of clean energy and advanced vehicle loans and loan guarantees, making it the largest project finance organization in the U.S. government.
more by this author