Most people make stuff, whether money (not nearly enough); messes (a specialty of children); or muscles, if they're still keeping their New Year's revisions, er, resolutions. But not as many make stuff stronger or smarter, cleaner or smaller; and few make the materials that will make up our future.
Many of those who do are supported by the Energy Department's Office of Science at universities and national labs. Earlier this week, PBS' NOVA kicked off a four-part series that takes a closer look at materials science, appropriately titled, MAKING STUFF. The series is partly funded by the Energy Department. As host David Pogue, a technology reporter for the New York Times noted, "Materials science... is this completely unsung branch of science that nobody's heard of."
Sizzle reel of NOVA's MAKING STUFF mini-series.
Those who tuned in this past Wednesday saw strong stuff in use – and abused – ranging from steel aircraft carrier arresting wires to a bullet-stopping, flame resistant, Kevlar vest. As Pogue demonstrated, the molecular structure of spider silk makes it even stronger than steel.
Researchers at Energy Department labs supported by its Materials Sciences and Engineering program (in the Office of Basic Energy Sciences within the Office of Science) are taking cues from nature, and elsewhere, to develop stronger stuff. A few years ago, scientists at the Lawrence Berkeley National Lab imitated the structure of mother of pearl to create the toughest ceramic ever produced. More recently, researchers at Berkeley Lab helped to develop a new type of damage-tolerant metallic glass that's stronger and tougher than steel. Researchers at Oak Ridge National Laboratory developed a new 'super' stainless steel alloy that tolerates heat and resists rust far better than other metals (though it still might not stand a chance in a bachelor's kitchen). Others at Oak Ridge are working on steels that can stand up to the blazing heat produced by stars, as part of the international ITER (Latin for "Lead the Way") fusion energy project.
Those who tune in to MAKING STUFF on the next three Wednesday nights (check your local listings) will see researchers developing smaller, cleaner, and smarter stuff. Some will come from the Office of Science, and that's appropriate since it provides 45 percent of federal support in the physical sciences. It also supports over 27,000 Ph.D.s, graduate students, undergraduates, engineers, and support staff at more than 300 institutions, and it provides the world's largest collection of scientific user facilities to over 26,000 users each year.
Those researchers may never answer the question posed by the Fabulous Thunderbirds, "Ain't that tuff enough?" But by making their stuff, Office of Science researchers are doing more than building better materials than can stand up to David Pogue's cheerful abuse. By shaping strong stuff, they're forging our future.
For more information on the Office of Science, please go to: http://www.science.doe.gov/.
Charles Rousseaux is a Senior Writer in the Office of Science.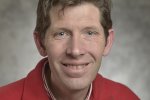 Charles Rousseaux
Charles Rousseaux serves as Senior Public Affairs Specialist and Chief Communicator for Emergency Response and Recovery Efforts in DOE's Office of Public Affairs.
more by this author