Ensuring that U.S. workers have the training, tools and information they need to succeed is critical for maintaining America's leadership in the 21st century global energy economy. This is especially true in the building construction and renovation field -- where access to accurate and unbiased energy information is a key step to capturing lasting energy efficiency savings in our homes, buildings and public facilities.
This is where the Building America Solution Center steps in -- providing building professionals with fast, free and reliable building science and efficiency knowledge when and wherever they need it.
Expanding on the Building America program's efforts to bring together information technologies that support continued education, training and workforce development, the Energy Department today launched the Building America Solution Center -- an online tool designed for professional homebuilders, remodelers, architects, designers, building science educators, researchers and code officials.
Through the Building America Solution Center, users now have access to proven innovations and best practices from Energy Department-approved building science research for hundreds of high-performance home technologies. The Building America Solution Center brings together recommendations from the country's top building science experts -- who work directly with the housing industry -- to help participating builders and remodelers continuously improve their construction practices.
The Building America Solution Center allows users to access information in ways they are most familiar with -- such as by common construction components using the Component Explorer, by ENERGY STAR specifications using the Checklist Manager, or by home performance related topics using the Building Science Explorer.
At the heart of the Building America Solution Center are the guides -- a compilation of content covering eight critical topics for applying each individual measure. This includes a scope of work for specifying the measure in contracts and construction documents; description with simple explanation about how the measure works and "how-to" step-by-step installation directions; related building science issues for ensuring success; climate-specific requirements; CAD files with architectural details for construction documents; images documenting proper installation practices; links to all relevant codes and standards; case studies; and full references that document proven performance.
Users can also use a browser to view galleries of content -- such as images, CAD files or case studies -- or filter the results by keyword.
All users will be encouraged to register and create personal profiles. This allows Building America Solution Center users to select the most appropriate content for their preferred type of construction (e.g., new, existing, or both) and targeted climate zones. Additionally, registered users can use a mobile field kit to create customized packages of content for individual projects or training classes. They can also provide feedback, including comments and additional content, to the Department to help us ensure continuous improvement.  
Moving forward, we'll continue to work with users and industry partners to ensure the latest and most accurate content makes its way from the field back into the Building America Solution Center. In addition to incorporating the latest resources from the Building America research teams and our national laboratories -- as soon as it is completed -- users' input will be reviewed by Building America expert teams and national laboratories and then be appropriately integrated. This unique collaborative approach helps to expand upon what is already a robust collection of building science knowledge.
"I am excited that there will be an easy-to-use portal for builders and remodelers that provides access to industry research that helps them build sustainable, durable energy efficient structures," says Laura Dwyer, Director of the DuPont Building Knowledge Center.
Check out the Building America Solution Center now.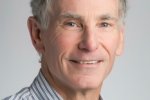 Sam Rashkin
Sam Rashkin is chief architect of the Building Technologies Office in the Office of Energy Efficiency and Renewable Energy.
more by this author