We celebrate the countless contributions our Asian American and Pacific Islander (AAPI) colleagues have made to our nation. Now, more than ever, we must stand up against hate and proudly celebrate the diversity that makes our country stronger.  
As we honor AAPI Heritage Month throughout May, join us in exploring some of the impressive contributions that our AAPI colleagues bring to the Department of Energy now and in our heritage.  
Diversity is our strength. That's why the Biden Administration is working to ensure that we honor these stories by committing to an inclusive transition to bring a wide variety of viewpoints working on our biggest challenges.  
The American Jobs Plan would invest tens of billions of dollars to eliminate racial and gender inequalities in STEM to nurture a much needed clean energy workforce specifically at Minority Serving Institutions, including those that serve Asian Americans and Native American Pacific Islanders. 
Serving as the First Lady of Physics
Dr. Chien-Shiung Wu is often called the "First Lady of Physics" for her many noteworthy impacts to the field. Although she was not acknowledged with the Nobel Prize in Physics for her work (instead it went to her male supervisors ), she left her mark, even earning her own postage stamp this summer.  
Dr. Wu was the first to confirm Enrico Fermi's 1933 theory of beta decay (concerning how radioactive atoms become less radioactive), earning her spot in the history books. She went on to design and conduct a groundbreaking experiment on parity, the scientific principle that identical nuclear particles act alike. In 1957 her supervisors received a Nobel Prize in Physics for this work. 
Dr. Wu was always a stand-out student, and was raised in a small fishing town just north of Shanghai, China. Wu attended a school that her father founded. In 1934, Wu graduated at the top of her class with a degree in physics from the National Central University in Nanking, China. After she immigrated to the United States, Dr. Wu enrolled at the University of California Berkeley in 1936. In 1940, Dr. Wu graduated with her Ph.D. in physics, and got married two years later to a man she met during her studies at Berkeley — the couple's son became a nuclear physicist like his mother. Dr. Wu died in 1997. 
Building Better Organizations, Students, and Batteries
Dr. Yi Cui is well-known as a preeminent researcher of nanotechnologies for better batteries and other sustainability technologies. He's also an educator and entrepreneur, serving as a professor at both Stanford University and DOE's SLAC and as director of Stanford University's Precourt Institute for Energy.  
He earned numerous prizes and accolades stemming from his creative work and new approaches to nanotechnology, and has published over 500 research papers. Dr. Cui has worked on a wide range of topics including batteries, thermal textiles, water filters, and air filters to remove particles and viruses, just to name a few of his research areas. Among all this, he takes the time to mentor over 120 PhD students and postdoctoral fellows to nurture the next generation of talented researchers coming up alongside him.   
Dr. Cui is slated to address the Department of Energy's staff during the DOE's celebration of AAPI Heritage Month later in May, view www.energy.gov/diversity for details.
Pushing for a More Equitable National Lab Workforce
Jeene Villanueva leads a team of ten software developers and also is the project lead for a team that supports the "confidence in system performance and safety" at DOE's Lawrence Livermore National Laboratory. She also boosts confidence in system performance in another way – by advocating for diversity and inclusion in the DOE's National Lab system.  
At a February 2021 Lab Manager Diversity Digital Summit, Villanueva spoke about building networks and said "promoting inclusion and mindfulness are important attributes of an approachable manager. Everyone has learned their skills along their journey to management from different role models, mentors and examples. No one gets to where they are alone." 
Villanueva started her career by earning a bachelor's degree in computer science from the University of the Pacific in 1998, and then joined the LLNL staff. She serves on several committees and conducts educational outreach for the Lab, demonstrating for students of AAPI descent they can also have a thriving future in STEM.  
Changing the Basic Concept of Physics
Instead of fleeing a war-torn country, Samuel Ting went to one. As a three-month-old baby in 1936, his parents took him from Ann Arbor, Michigan, to China when a war between Japan and China broke out. "I grew up during wartime in China. I never had a chance to go to school," Ting said in an interview with his alma matter, the University of Michigan.   
Luckily for the field of physics, Ting managed to attend high school for six years in Taiwan despite the lack formal education in his formative years, and then moved back to Michigan. Ting picked up English, and he already knew the language of science fluently. After his studies in engineering physics and engineering math, he earned a graduate scholarship from the Atomic Energy Commission, the precursor to the DOE, which was also a ticket out of the Vietnam War draft.   
Ting stayed close to the national laboratory system throughout his career, continuing his career at DOE's Lawrence Berkeley National Laboratory, conducting experiments at DOE's Brookhaven National Laboratory, and becoming a particle physicist. In 1974 he discovered a new particle within the atom --  the J particle. This discovery changed the basic concept of physics as the J particle has a 10,000-times-longer lifespan than other previously discovered particles. This discovery earned him the 1976 Nobel Prize in Physics, an honor he shared with Burton Richter, whose research group at the Stanford Linear Accelerator Center found the same particle–which they called "psi"-at nearly the same time.   
In 2011, the Alpha Magnetic Spectrometer Ting helped conceptualize and design was delivered on the space shuttle Endeavor to the International Space Station in partnership with the DOE, carrying on his game-changing work on the topic of antimatter. The experiment will continue through 2024. 
Pioneering Partnerships and Belonging
Lady Idos became the first-ever Chief Diversity, Equity, and Inclusion (DEI) Officer in 2018 for DOE's Lawrence Berkeley National Lab, where over 3,500 employees enable "team science" and collaborate to solve pressing and profound scientific problems facing humankind. Idos spearheaded the launch of Berkeley Lab's DEI Senior Leadership Council shortly after her appointment. She also collaborates with the Lab's Employee Resource Groups and various partners to help develop, attract, and retain a diverse STEM workforce of the future.  
Idos' Inclusion, Diversity, Equity, & Accountability (IDEA) Office drives institutional efforts to improve diverse representation, sustain a welcoming environment, promote opportunity parity, and remove barriers to fair access for career advancement. As a child, Idos immigrated to the United States from the Philippines, and remembers the challenges of feeling like an outsider. In college, she was a student leader where she set the foundation creating a community for other students of color to improve engagement and retention. That was the start of her career in diversity and inclusion. Idos rose from an HR Business Partner at Berkeley Lab to her current position, and completed a Master's degree in Public Administration from the University of San Francisco School of Management to add to her background in this work. 
Innovating for Energy Storage
Dr. Jie Xiao holds 17 patents in the energy storage field, published two book chapters and more than 100 peer-reviewed journal papers and was named top 1% Clarivate Analytics Highly Cited Researcher since 2017. She  also has PhD in Materials Chemistry.   
These stats and facts are just part of the picture for Xiao. Xiao joined PNNL as a postdoctoral research associate in 2008 and is currently a laboratory fellow and group leader of Batteries & Materials System. Her research spans energy storage materials and systems, touching on things from micro-batteries for acoustic fish tags to advanced battery technologies for vehicle electrification and grid energy storage. Her love of fishing helps bring this work close to home.   
Xiao co-leads DOE's Battery500 Consortium, which consists of teams across the country that are working on next-generation battery technologies with big potential impacts in addressing the climate crisis. She is an affiliated professor at University of Washington (UW) and PNNL-UW distinguished faculty fellow, cultivating next-generation STEM students to work on green energy technologies. 
Building a Culture of Entrepreneurship
Dr. Vanessa Z Chan, Chief Commercialization Officer and Director of the Office of Technology Transitions, is new to the Department of Energy this year, but she's no stranger to the power of public-private partnerships and innovating entrepreneurship. She's also an angel investor, mother, and maker all at the same time.  
Dr. Chan is on a leave of absence from the University of Pennsylvania (Penn), where she is the inaugural Brassington Professor of Practice in Innovation & Entrepreneurship and the first woman and first Asian Undergraduate Chair of the Materials Science and Engineering Department. At DOE, Dr. Chan leads programs and policies that support efforts to drive real-world impact at our 17 National Laboratories and research facilities. 
With two decades of experience helping businesses bring new technologies to market, she was the first woman and East Asian partner elected to McKinsey & Company's North American chemicals practice, was a successful QVC entrepreneur (her company made tangle-free headphones that looked like jewelry), and earned a Ph.D. from the Massachusetts Institute of Technology with postdoc work in Germany. Her speech on the topic of failure for Penn's 2018 commencement was so popular that a spin-off website is dedicated to it – www.failureislikefarting.com.
Serving as the Secretary of the United States Department of Energy
Steven Chu, former Secretary of Energy, was tapped by President Barack Obama for his deep scientific expertise – after all, he's a Nobel Laureate, and management experience. He grew up in a family that seemed to collect advance degrees, as education was at the top of their priority list – Ph.D.s, MDs, and law degrees were common.  
Dr. Chu was born in St. Louis after his parents came to the United States to study chemical engineering (his father) and economics (his mother). One of his favorite childhood activities was building model airplanes and ships, and he taught himself tennis by reading a book. Tackling AP physics and calculus in high school, Dr. Chu soon fell in to advanced studies in mathematics and physics, and worked as a theoretical physicist starting as an assistant professor at Berkeley in 1978 before moving on to Bell Labs 
His work on laser cooling of atoms, conducted at Stanford, was the subject of his Nobel Prize. Dr. Chu earned 31 honorary degrees as of 2017, and moved from directing DOE's Lawrence Berkeley National Laboratory (2004-2008) to become the first scientist to hold a Cabinet position. During his tenure as Secretary of Energy he oversaw the creation of ARPA-E (Advanced Research Projects Agency –Energy), Innovation Hubs, and assisted BP in stopping the Deepwater Horizon oil leak in 2011.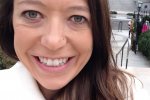 AnneMarie Horowitz
AnneMarie Horowitz has been with the Energy Department since 2010 and is a Public Affairs Specialist on the digital strategy team in the Office of Public Affairs.
more by this author