As the two largest economies and the two largest democracies in the Western Hemisphere, the United States and Brazil share many common values and common interests. Across a broad range of topics - from economics and energy to culture and politics - there are countless opportunities for the U.S. and Brazil to cooperate in ways that promote our mutual prosperity and security, while enriching our daily lives.
Last week, I had the opportunity to meet with energy leaders from throughout Brazil as part of the ongoing efforts to deepen energy collaboration between our two nations in both the commercial and government sectors.
During the trip, I had the pleasure of joining with my colleague, Dr. Márcio Zimmermann, Executive Secretary of Brazil's Ministry of Mines and Energy, to kick off the inaugural meeting of the U.S.-Brazil Strategic Energy Dialogue. The Dialogue was announced by President Obama and Brazilian President Dilma Rousseff in March 2011 as a way to grow our energy industries, to strengthen our energy security, and to develop new energy resources safely and sustainably.
As part of the Strategic Energy Dialogue, our countries will be pursuing concrete initiatives in various areas, including biofuels, renewable energy and energy efficiency, oil and natural gas, and nuclear security and nuclear energy.
These measures include undertaking collaborative biofuels research between DOE's National Renewable Energy Laboratory and CENPES, Petrobras' research and technology. The joint research will focus on new techniques for generating bio-oils from biomass feedstocks. These bio-oils could then be combined with petroleum-based oils in a refinery to produce fuels that use less petroleum and generate fewer carbon emissions.
The U.S. and Brazil will also host a variety of technical workshops over the coming year that will enable the sharing of best practices and lessons learned for a number of clean energy area.
Upcoming workshop topics include:
Improving the efficiency of flex-fuel vehicles;
Developing test methods and labeling programs for energy-efficient products like windows, insulation, and cool roofs;
Increasing the development and deployment of mid-size wind energy technologies;
Assuring that deep-water oil and gas resources are developed safely, efficiently and environmentally responsibly; and
Cooperating on developing new nuclear technologies and strengthening nuclear safety.
The U.S. International Trade Administration will also be participating in a "Green Export" trade mission to Brazil beginning August 27, 2011, in partnership with the U.S. Chamber of Commerce. And the United States will host the first-ever U.S. Pavilion at the Rio Off Shore Technology Conference and Trade show in early October, where more than 175 American companies will participate, highlighting the innovation and leadership of U.S. companies in offshore energy development.
These steps will help to develop and deploy new energy technologies in both our nations, spurring economic growth and enhancing regional and global energy security. Over the coming months, we will continue to work closely with the Brazilian government and with businesses in both countries to achieve our shared energy goals.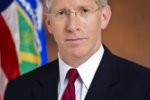 Daniel B. Poneman
Daniel B. Poneman served as the Deputy Secretary of Energy from May 18, 2009, to October 5, 2014.Daniel B. Poneman served as the Deputy Secretary of Energy from May 18, 2009, to October 5, 2014.
more by this author