You are here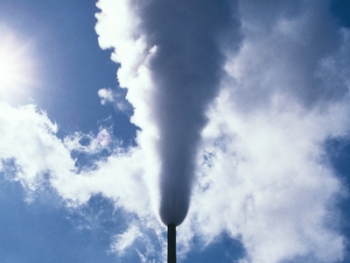 Ener-G-Rotors has developed a system that converts hot water and steam into electricity. | File photo
Wastewater and steam can be a challenging resource for manufacturers to manage. The heated wastewater and steam are either lost or must be cooled using additional energy. Thus recycling these resources can result in significant cost savings and even reduce companies' carbon footprint.
Startup moves to deploy new technology
Rotterdam, N.Y.-based startup Ener-G-Rotors has an answer with a system that converts hot water and steam into electricity. The company was awarded a $834,000 48C manufacturing tax credit that will pay for a portion of the $2.5 million in manufacturing equipment and setup needed to manufacture the commercialized version of that system in Ener-G-Rotors' retrofitted building.
Ener-G-Rotors' GEN4 System is a 40- to 60-kW appliance that transforms low-grade heat into electricity, and the systems provide a fast return on investment. COO Ted Eveleth says "The idea for the system came from an engineer who had previously worked on Stiring engines, and the patented system has been in various phases of development for the last few years."
The Recovery Act tax credit is allowing Ener-G-Rotors to move forward with production and deployment of the device, which is based on the concept of a gerotor, or generated rotor. A gerotor unit consists of an inner and an outer rotor that rotate together, causing compression. Similar devices are used in oil pumps and power steering units in cars, but Ener-G-Rotors has put their own 'spin' on the concept to maximize electricity production.
Eveleth notes the company plans to sell its first system in the second quarter of 2011, fulfilling current orders. He also projects hundreds of orders within two years.
"In the first quarter of next year, we hope to expand our hiring and triple our staff, and then we plan to do so again in 2012," Eveleth says.
It's payback time
Because of that maximized electricity production, Eveleth expects many manufacturers will see a payback on the unit's cost in two or three years, with the GEN4 System generating $42,000 worth of electricity each year on average. Return and savings depend upon how much steam and wastewater are produced. In addition, he notes that each system is estimated to reduce carbon emissions by about 280 tons annually. The GEN4 is similar to a refrigerator in that it has a 20-year life expectancy and little or no maintenance involved in its operation, according to Ener-G-Rotor's website.
"It's the first time that you can take your low-temperature heat and — with less than a three year payback — extract value from it," Eveleth says. "So our system breaks the economic barrier that has stopped industry from getting value out of its waste heat."
Eveleth notes the response Ener-G-Rotors gets when it tells paper mill and chemical plant officials about its product: "Where can I place an order?"