You are here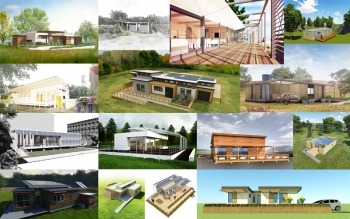 From storm-resistant shelters to breezy dwellings that open like a flower, the solar-powered houses in the U.S. Department of Energy Solar Decathlon 2015 are as diverse and creative as the teams behind them. Each was inspired by the unique cultures, experiences and landscapes of its creators, who represent more than 20 colleges and universities around the world.
All their hard work and ingenuity will be on display this October 8-18 at the 2015 Solar Decathlon's grand finale in Irvine, California. The 14 collegiate teams will put their final designs to the test in 10 contests (hence the name "decathlon"), with top honors going to the house that best blends affordability, consumer appeal and design excellence with energy efficiency and sustainability.
Read on to meet the teams of Solar Decathlon 2015! Click the team name for a full profile on www.solardecathlon.gov: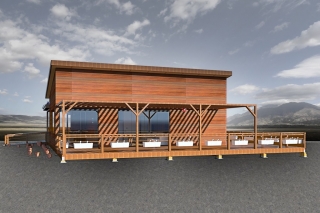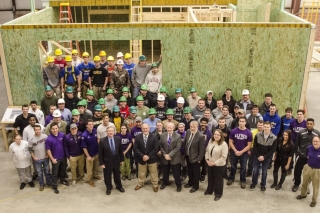 Western New York may not be known as a hotbed of solar energy innovation just yet, but the ultra-efficient Alf House could soon change that. The Solar Decathlon 2015 project from Team NY Alfred, made up of the State University of New York at Alfred College of Technology and Alfred University, is a solar-powered dwelling for a family of four, developed with input from local farmers and other residents.
"Being able to reach into the rustic, hilly-ness of our Allegany County and turn this ambiance into something modern and forward-thinking is impressive."
-- Jessica Scoones, decathlete
In fact, the two universities, which are located across the street from each other in Alfred, a small town south of Rochester, are using their project to spread the word about renewable energy. Team members have canvassed their area to show local schools, low-income residents and other community members how renewable energy could improve their lives.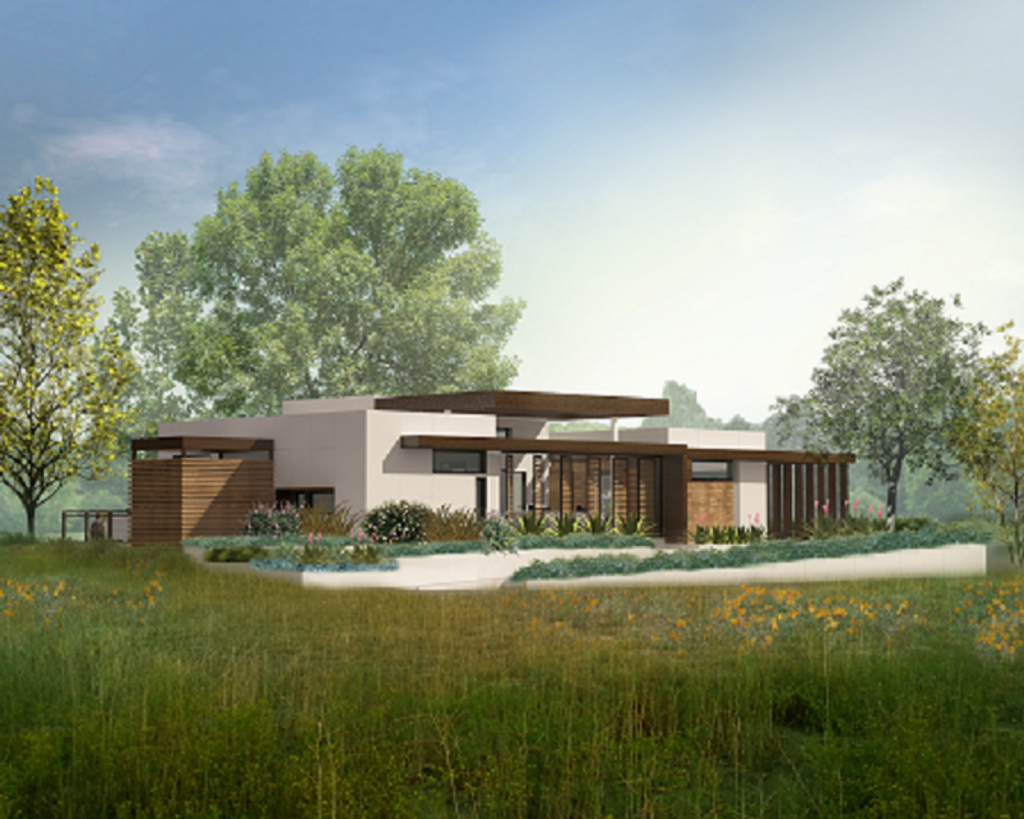 With the 2015 Solar Decathlon taking place in Irvine, California, Team Orange County -- made up of the University of California, Irvine; Chapman University; Irvine Valley College; and Saddleback College -- was looking for a way to represent its home territory. They found their inspiration in nature: the golden poppy, California's state flower.
"We took a step back to learn from nature."
-- Alex McDonald, Team Orange County project manager
The team designed their house, Casa del Sol, to mimic the poppy by opening to the sun during the day and closing at night, focusing on shading for the summer and ways to open the house to the cool ocean breezes of coastal Southern California. And like the drought-resistant flower, the house conserves water and draws its energy from the sun.

The University of California, Davis, has strong pedigrees in both sustainable projects and agricultural research. So even though 2015 marks the school's first, the team has drawn from a tradition of innovation and pride in its identity to create its entry "Aggie Sol."
"We're dedicating the design to the needs of farmworkers or agricultural workers, while achieving an affordable price point."
-- Robert Good, Aggie Sol project manager
Cost is a key factor in the Aggie Sol house, which was designed with agricultural workers in mind. At just under 1,000 square feet, the modular wooden structure has thick straw-bale walls with two bedrooms and a "mud room" with shower where workers can quickly clean up after outdoor fieldwork. Gravity-powered plumbing and solar panels further add to the energy efficiency and affordability of the house.

A first-time Solar Decathlon entrant in 2015, the Western New England University, Universidad Tecnológica de Panamá, and Universidad Tecnológica Centroamericana team is seeking a blend in its Efficient, Affordable, Solar, Innovation--or EASI--House.
"We're trying to build a house that's reasonable for the average Baby Boomers retiring or new family who still wants space for kids."
-- Nathan Lane, EASI House project engineer
The team is made up of 40 students, with 16 students from Western New England University, 12 students from Panama, and 12 students from Honduras. Both Central American universities visited the Springfield campus last year to help organize the effort. The team wants its modular house to reflect two geographical areas, as well as being energy-efficient and affordable.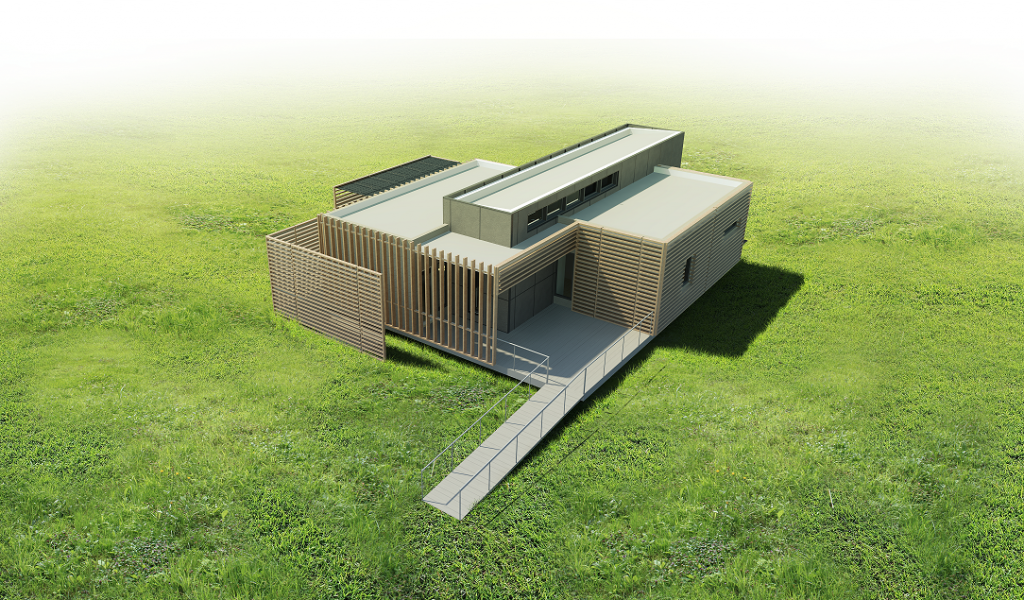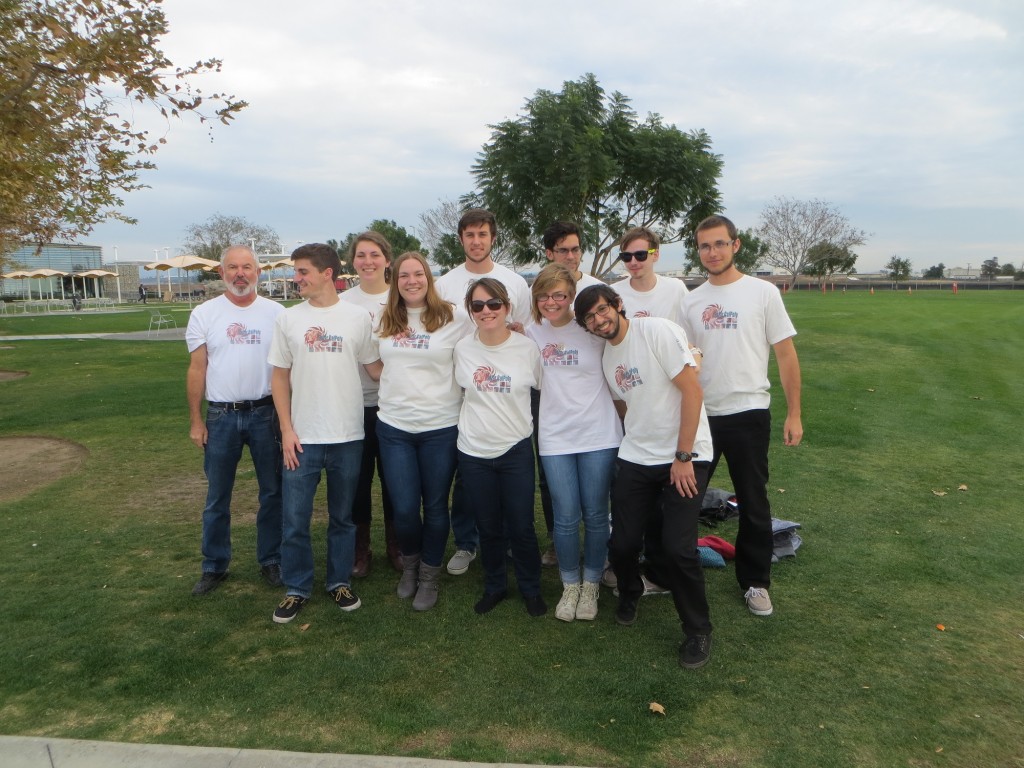 INhouse, the 2015 Solar Decathlon project from the California Polytechnic State University team, was designed to incorporate to the university's spectacular surroundings in San Luis Obispo near the Pacific Ocean.
"Our house will feel big. It shows that in order to live sustainably, you don't have to make comfort sacrifices or completely change your lifestyle."
-- Alyssa Parr, decathlete
With a 15-foot glass wall in the living room that folds back accordion-style to double the living space, the open architecture also employs a variety of techniques to boost INhouse's sustainability. For example, the team installed a gutter system that conveys rainwater to constructed wetlands to help native plants, and the house employs passive ventilation and natural lighting strategies.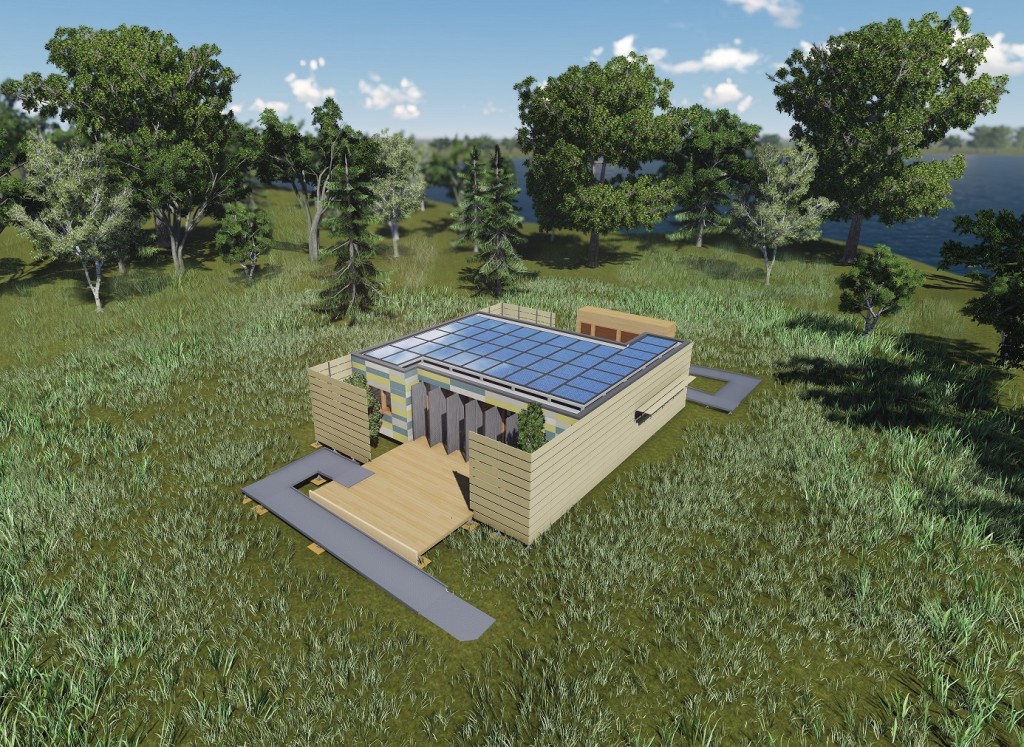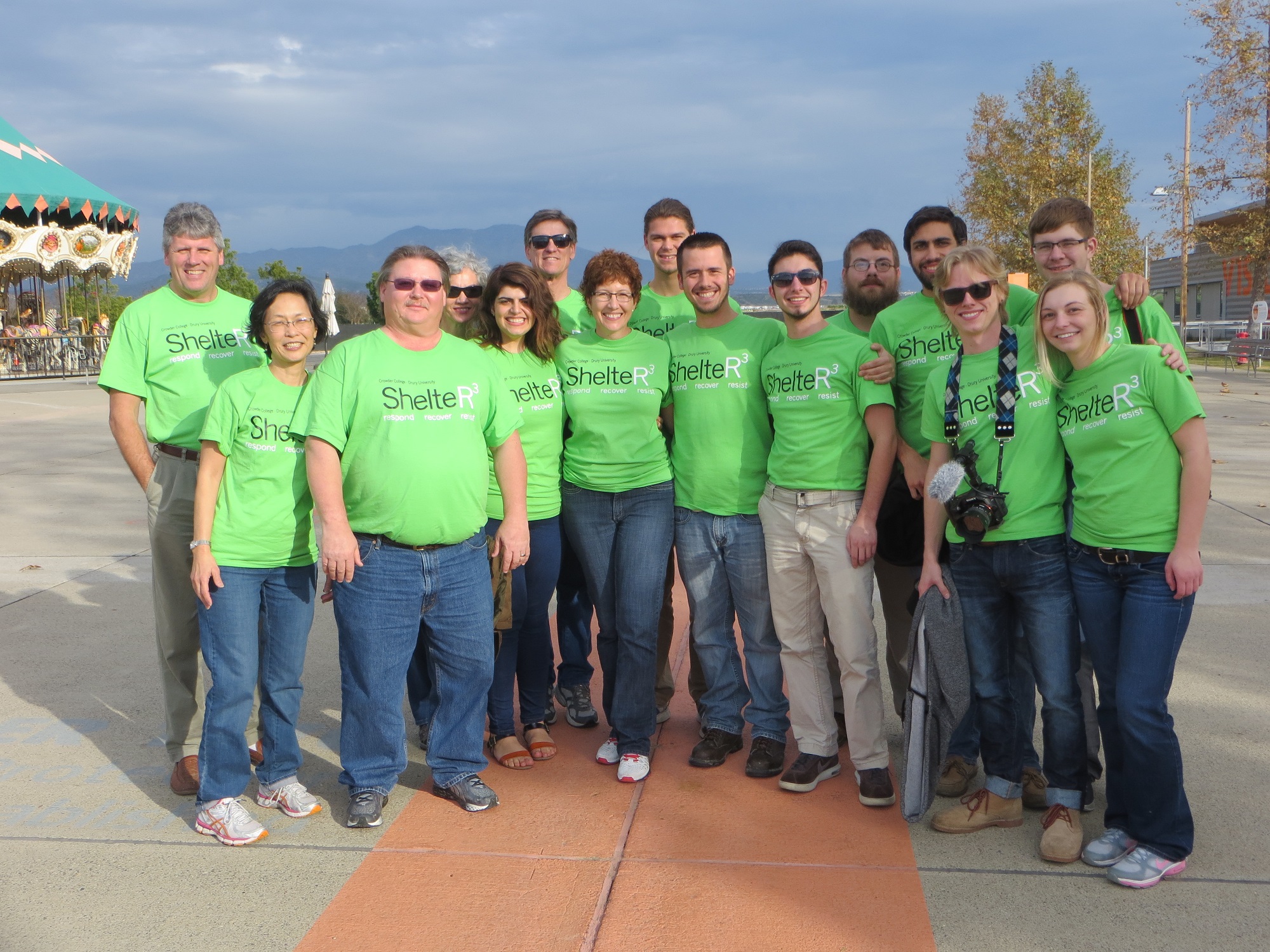 Tornadoes are common in Missouri. But the twister that killed 161 people and caused billions of dollars in damage in Joplin, Missouri, in May 2011 provided special motivation for the Crowder College and Drury University team's Solar Decathlon 2015 project. The team hopes the design principles in its ShelteR3 house could help lessen the damage of future storms in a state that averages 27 tornadoes yearly.
"We are confident that the house can withstand some pretty nasty blows."
-- Evan Melgren, decathlete
Layers of impact-resistant materials, combined with a reinforced structure and storm doors, make the house one tough solar-powered home. But the project isn't just intended to resist a storm. The team believes this type of house could aid recovery efforts, giving emergency crews fast access to resilient off-grid shelter with minimal assembly -- something lacking in the wake of the Joplin tornado.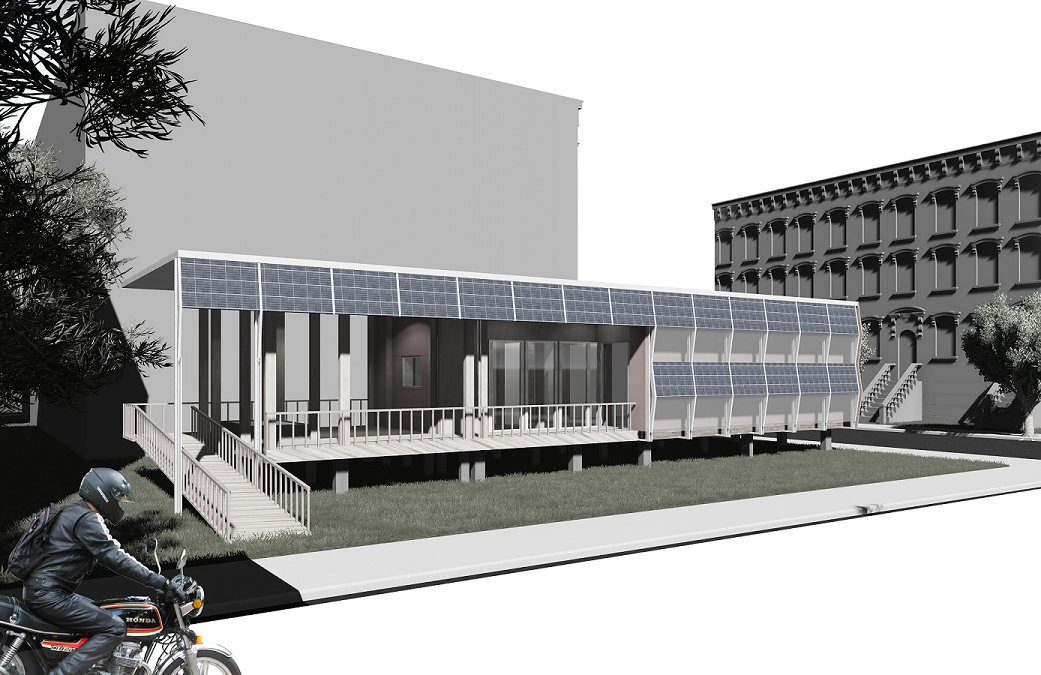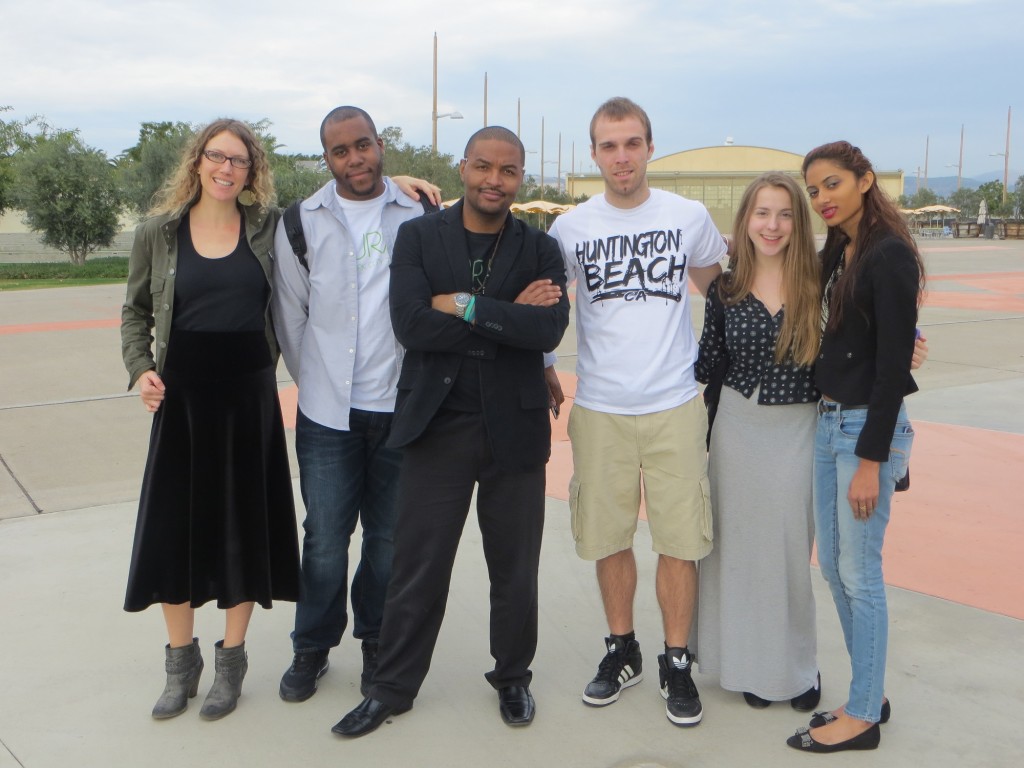 People from many nations arrive in New York City to pursue the American Dream. The New York City College of Technology team embodies this spirit in Solar Decathlon 2015, called DURA—an acronym for Diverse, Urban, Resilient, and Adaptable.
"We made it so that in an urban setting, this house could fit almost anyone."
-- Evgenia Gorovaya, decathlete
The group is assembling DURA in the Brooklyn Navy Yard in preparation for the competition this fall in Irvine, California. The slender, 24-ft. by 50-ft. house is suitable for single family living on a small city lot. However, the wood-frame structure is also stackable and can be configured as a four-unit complex. And just as the DURA team drew upon 2012's superstorm Sandy to shape its 2015 Solar Decathlon project, so, too, did the Stevens Institute of Technology.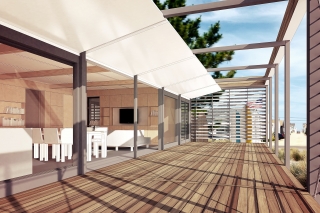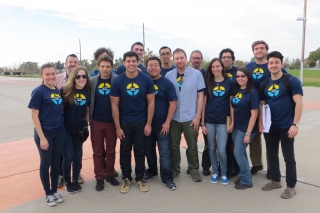 Inspired by the devastation inflicted on the East Coast by superstorm Sandy in 2012, the Stevens Institute of Technology team designed its Solar Decathlon 2015 project, SURE HOUSE, to withstand future storms while fighting climate change with energy-saving innovations.
"We wanted to maintain this '70s and '80s architectural feel that is the Jersey Shore in combination with 21st-century technology."
-- A.J. Elliott, decathlete
"SUstainability" plus "REsiliency" are what gave the house its name, and it places equal focus on both. The team's storm-resistant design uses composite materials from the maritime industry, and its solar panels are coupled with smart power features that keep the lights on -- and cell phones charged -- during a blackout.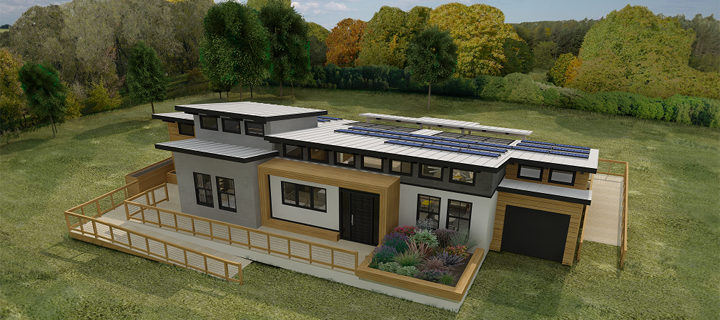 Sacramento is nicknamed the City of Trees, so it made sense for the California State University, Sacramento, team to showcase nature in its Solar Decathlon 2015 project. The team's Reflect Home does just that by embracing the city's sense of expansive greenery.
"Everything about the home really shows what Sacramento is about and how we approach things. We're warm and inviting. That's Sacramento."
-- Rosni Pann, Reflect Home project executive
The team examined elements throughout the city to come up with a contemporary design that combines indoor and outdoor living spaces. While incorporating features throughout the Reflect Home to make it both ultra-efficient and affordable, the team's focus was on ensuring a seamless transition from indoors to outdoors.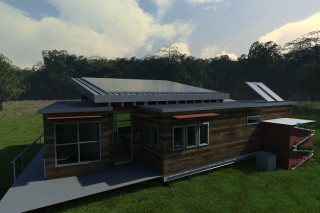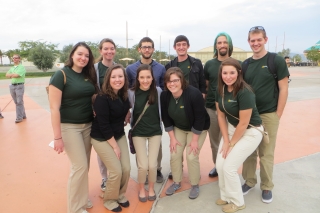 The Missouri University of Science and Technology returns for its sixth Solar Decathlon with its team's 2015 entry, the Nest Home, designed to serve a family "from a full nest to an empty nest." 
"Our team has been around so long, it enables us to see the effects of the projects from the past."
-- Mary Puleo, Nest Home project manager
The house will be built using local recycled materials as much as possible, including three repurposed shipping containers that form a triangular space similar to a bird's nest. After the competition in October, the Nest Home will return to the school's Rolla, Missouri, campus to join its growing colony of student-designed, energy-efficient houses from past Solar Decathlon competitions.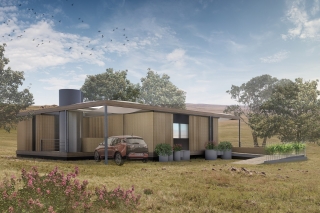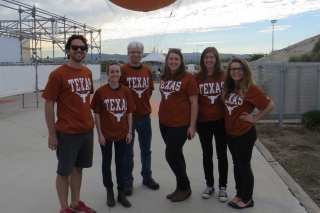 Decathletes from the University of Texas at Austin and Technische Universitaet Muenchen in Germany have drawn on shared interests to create NexusHaus, an ultra-efficient solar house that aims to reduce water and energy demand even as housing density increases.
"There are differences in design aesthetics, but those are helping drive our house design to something unique."
-- Charles Upshaw, NexusHaus team co-captain
The European preference for clean architectural lines, big windows, and sustainable materials is evident in the 784-square-foot modular urban NexusHaus. The team envisions the house as a prototype for "accessory" housing, such as a second house on a residential lot, which could relieve some of the pressure from population growth in places like Austin.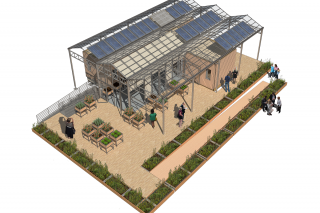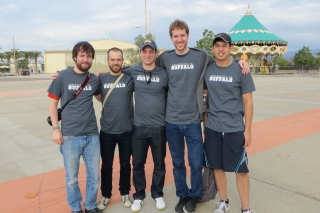 Upstate Buffalo, New York, isn't typically associated with gardens. More people probably envision Buffalo covered in the lake-effect snow of Lake Erie than in greenery. But the Solar Decathlon 2015 team from the University at Buffalo, The State University of New York (SUNY) team may change that.
"We really wanted to embrace complete sustainability and the idea that people can grow their own food at home."
-- Amanda Mumford, decathlete
Their Garden, Relax, or Work (GRoW) Home includes the GRoWlarium, a built-in 338-square-foot greenhouse where inhabitants can grow crops year-round. As the seasons change, a resident can open up the GRoWlarium or seal it off from the rest of the house. The concept works in concert with the rest of GRoW Home, helping inhabitants avoid high costs for farming and shipping produce while enjoying a dynamic, flexible living space.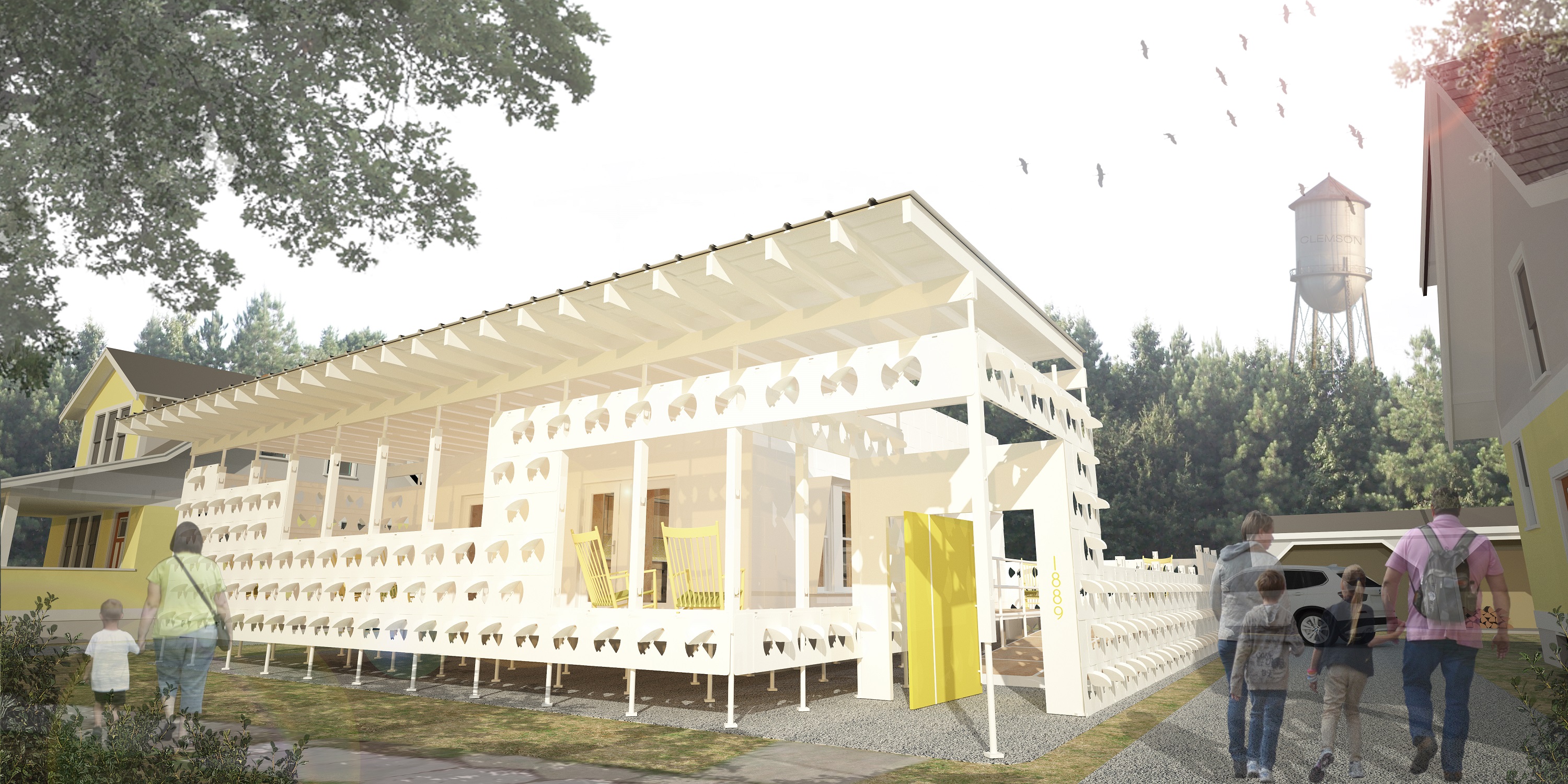 It's not easy to get 50 people to work together, meet deadlines, and exchange ideas on a long-term project. Sometimes, it feels like assembling a jigsaw puzzle. The Clemson University team seems to have taken that analogy to heart with their 2015 Solar Decathlon entry, dubbed "Indigo Pine."
"It really does look like a 3-D puzzle when the pieces are laid out."
-- Lauren Kenner, decathlete
To build the 1,000-square-foot, three-bedroom house, the team came up with a unique construction system called SimPly, which uses a computer-controlled router to cut components that fit together like puzzle pieces -- no heavy machinery required. Those pieces can be manufactured locally and assembled at the Solar Decathlon 2015 site in Southern California, removing the need to truck wood cross-country from South Carolina.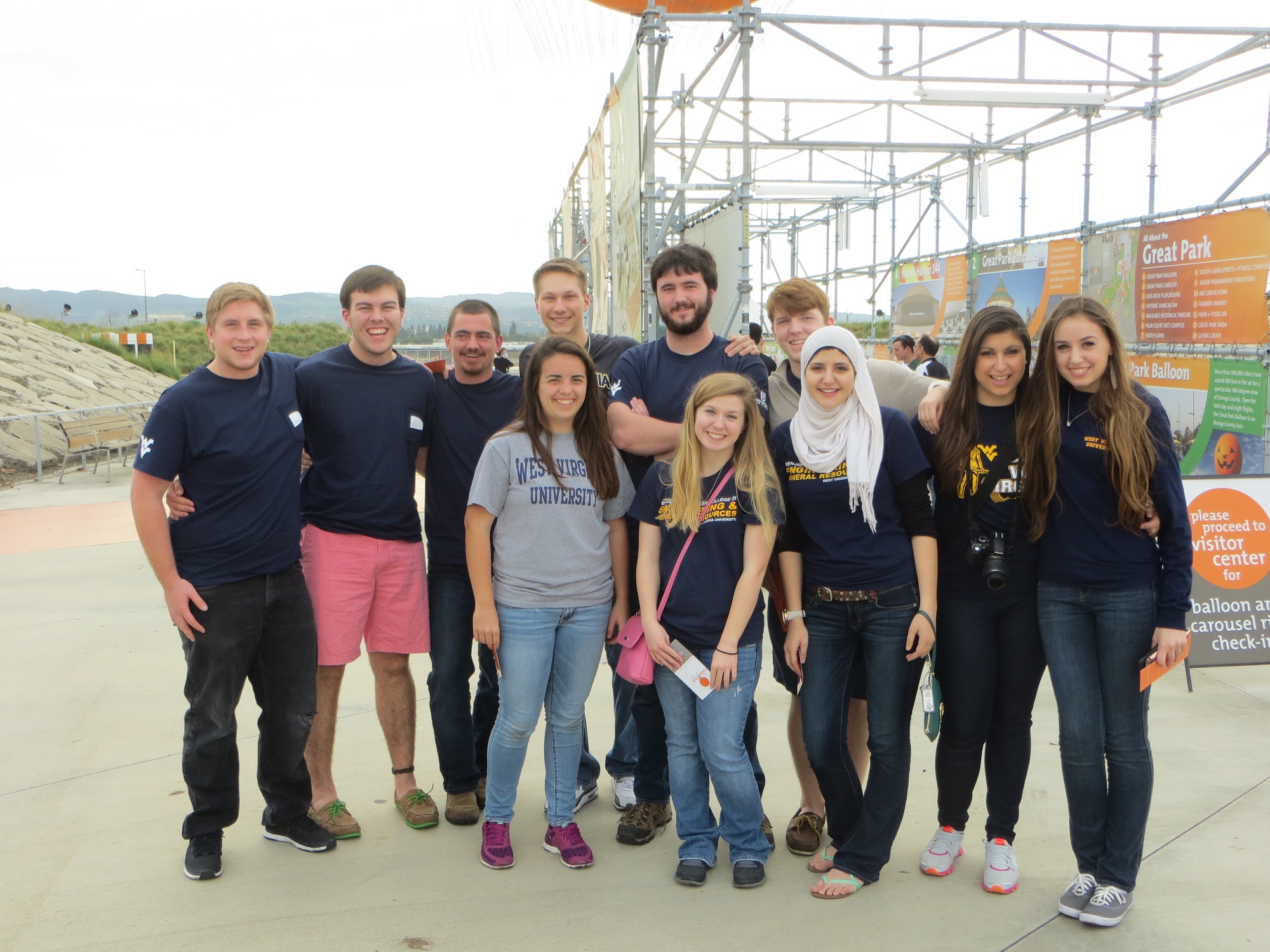 The aroma of Italian cooking will waft from STILE, the West Virginia University and University of Roma Tor Vergata entry in the 2015 Solar Decathlon, during team dinners that capture the spirit of this cross-cultural partnership.
"It is a very interesting experience working with both universities."
-- Stefania Rossi, decathlete
STILE (the Italian spelling of "style") stands for Sustainable Technologies Integrated in a Learning Experience and draws upon Appalachian roots and centuries-old Roman tradition. The transatlantic team has designed a compact house that brings Roman culture to West Virginia, featuring an elegant, classically inspired arch that supports solar panels and creates a natural patio that will provide passive cooling.