You are here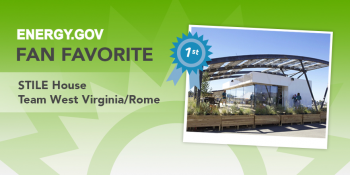 West Virginia University and University of Roma Tor Vergata's STILE House took first place in our Fan Favorite poll. | Graphic by Carly Wilkins, U.S. Department of Energy.
After nearly two years of blood, sweat and tears by talented, hard-working collegiate student teams from around the world, the sun has set on the U.S. Department of Energy Solar Decathlon 2015.
The competition -- which challenges teams to design, build and operate solar-powered houses that are affordable, highly energy-efficient, attractive and easy to live in -- culminated last weekend with the crowning of Stevens Institute of Technology as champions.
During the competition, we asked you to vote for your favorite Solar Decathlon house on Energy.gov, and the results are in. Read on for the top five from our poll, and thanks to everyone who voted!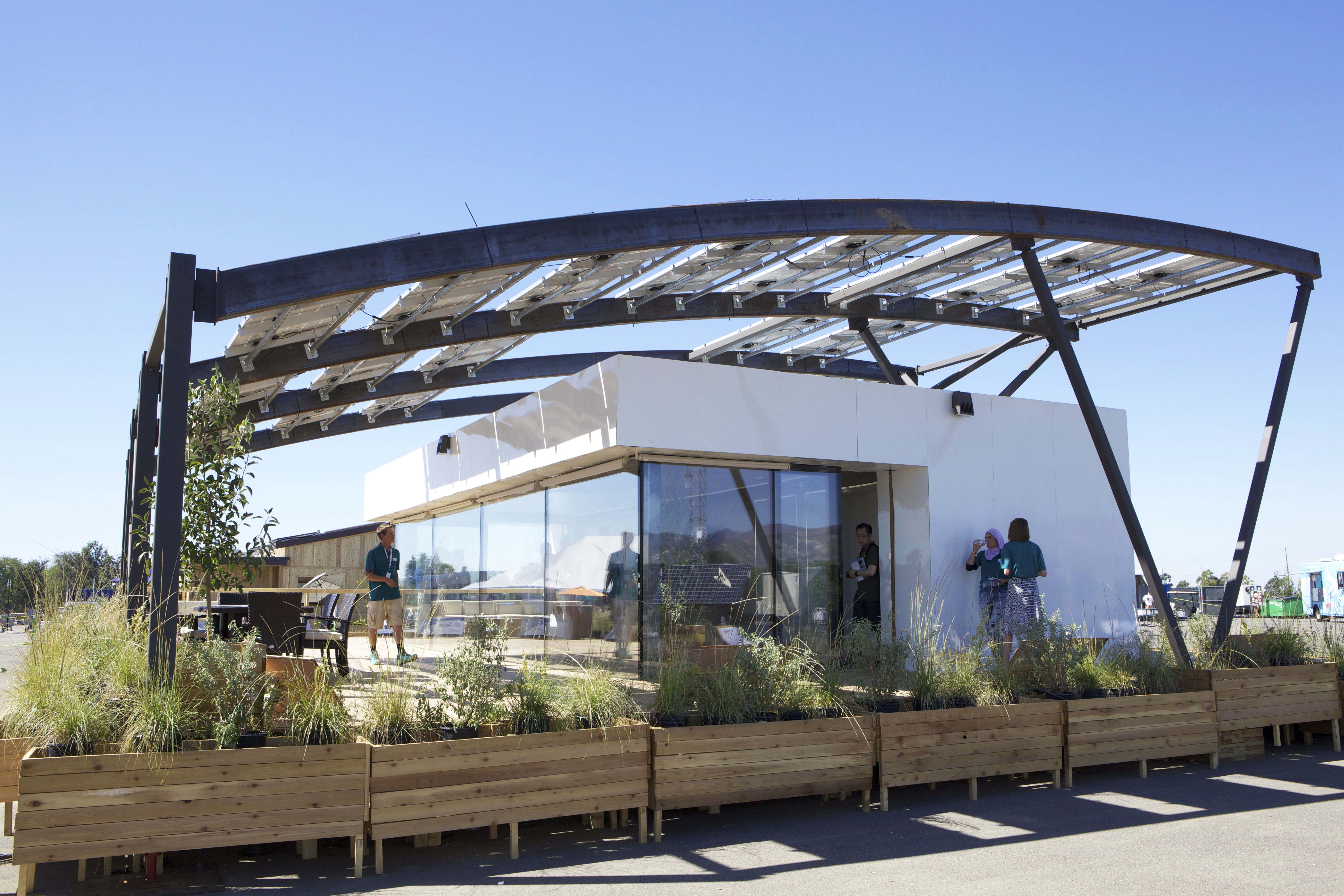 The modern lines and graceful arch of STILE House -- the joint entry from West Virginia University and University of Roma Tor Vergata -- really caught the eye of voters, and the team rode a massive wave of support all the way to the top of our poll. STILE, which is the Italian spelling of "style" and stands for Sustainable Technologies Integrated in a Learning Experience, combined the flair of Italian architecture with the practicality of West Virginia -- a marriage of form and function embodied by the arch that shades and powers the house with a 10-kilowatt solar panel array.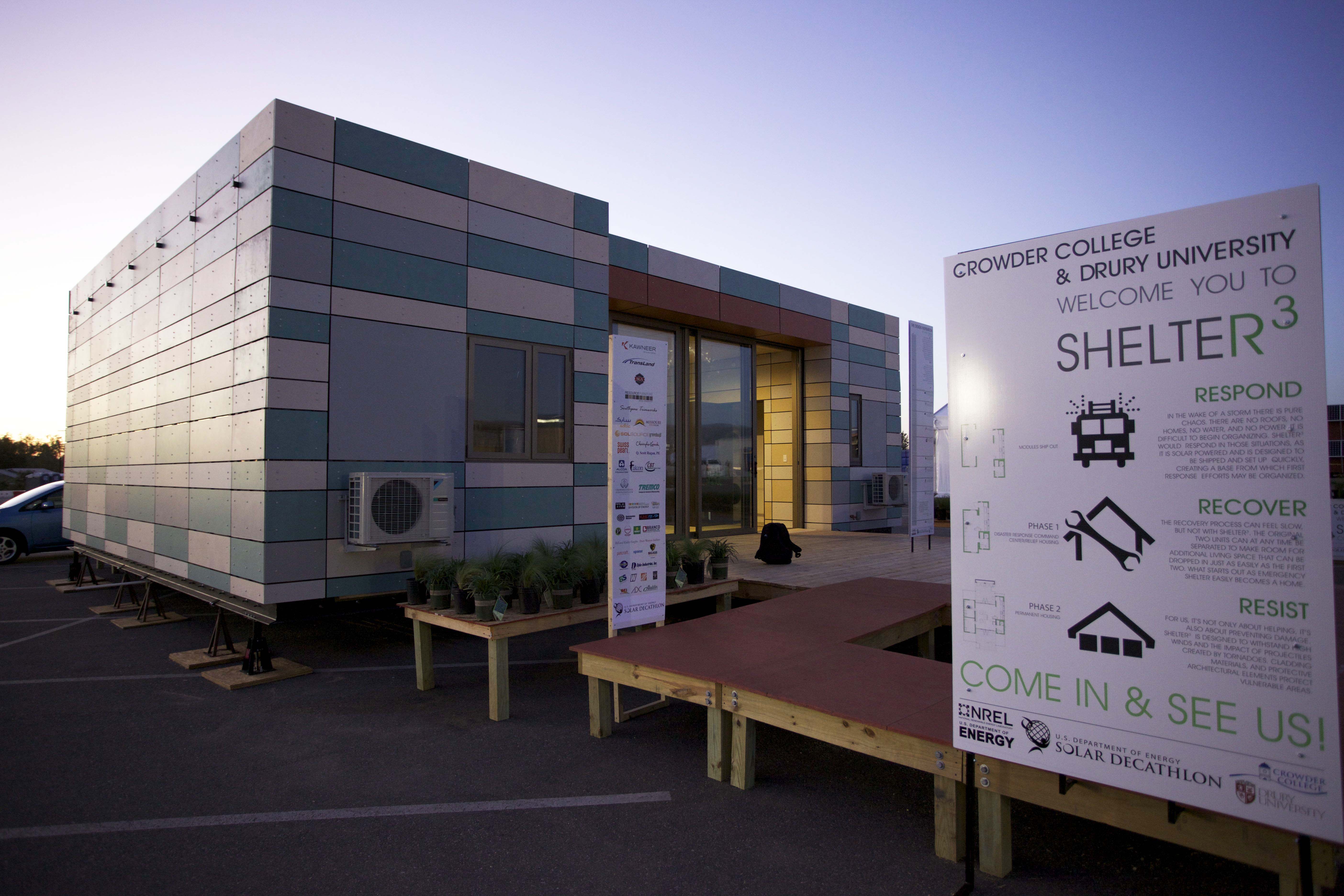 The three Rs in Crowder College and Drury University's ShelteR3 ("shelter cubed") house stand for the team's design philosophy: Respond, Recover and Resist. The house is fully equipped with amenities such as a kitchen, bath, living spaces and independent power facilities for heating and lighting, and it can function as a disaster response command center or disaster relief housing. The team had a solid showing at Solar Decathlon 2015, placing second in the commuting contest and eighth overall.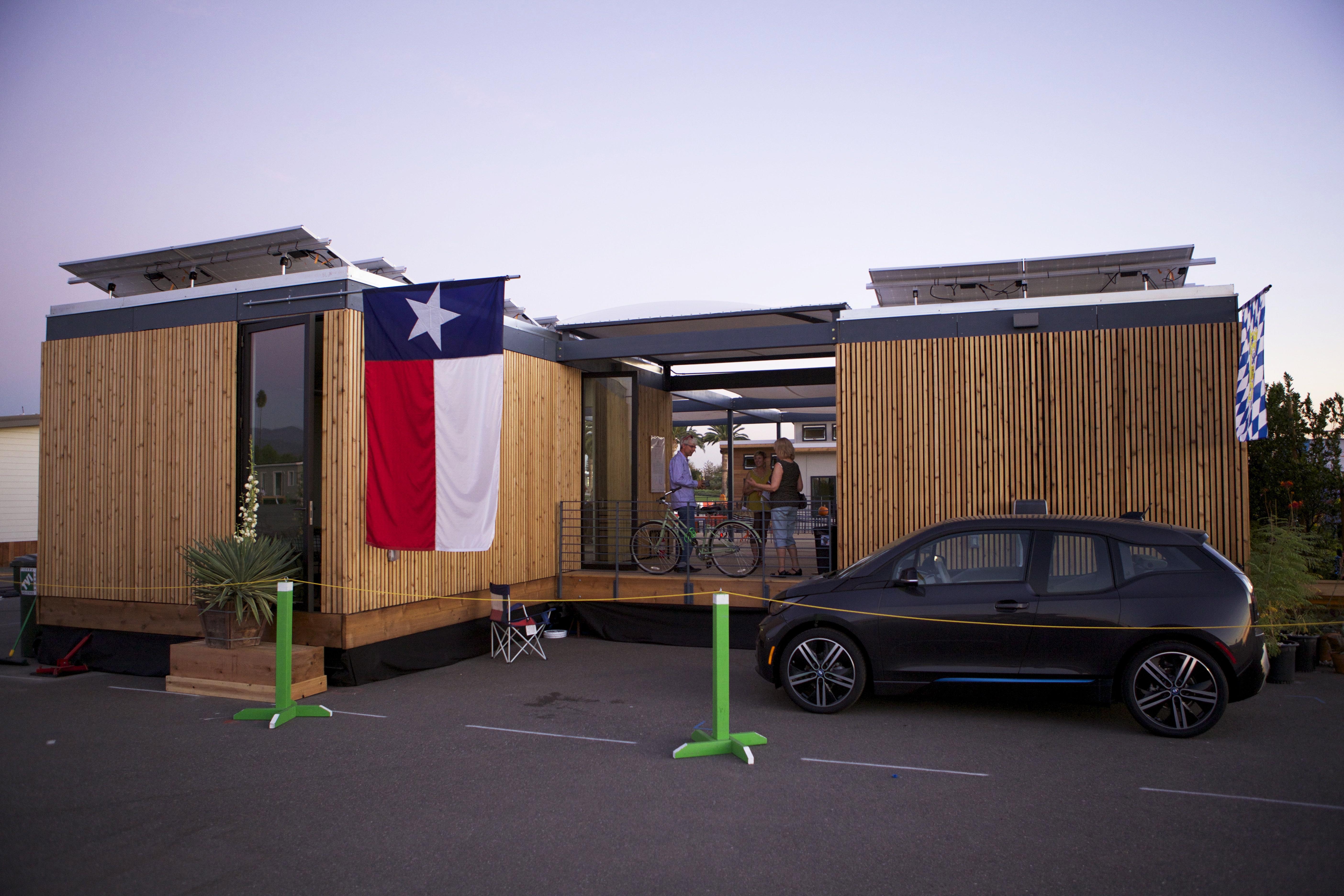 University of Texas at Austin and Germany's Technische Universitaet Muenchen in Germany teamed up to create NexusHaus, which includes photovoltaic electricity generation, integrated thermal/water storage systems and a smart home management system. It also features a "dog trot" or breezeway design and a large covered deck, commonly found in Texas architecture. NexusHaus tied for first in both the commuting and energy balance contests and placed second in affordability. In the overall competition, the team placed in the top four.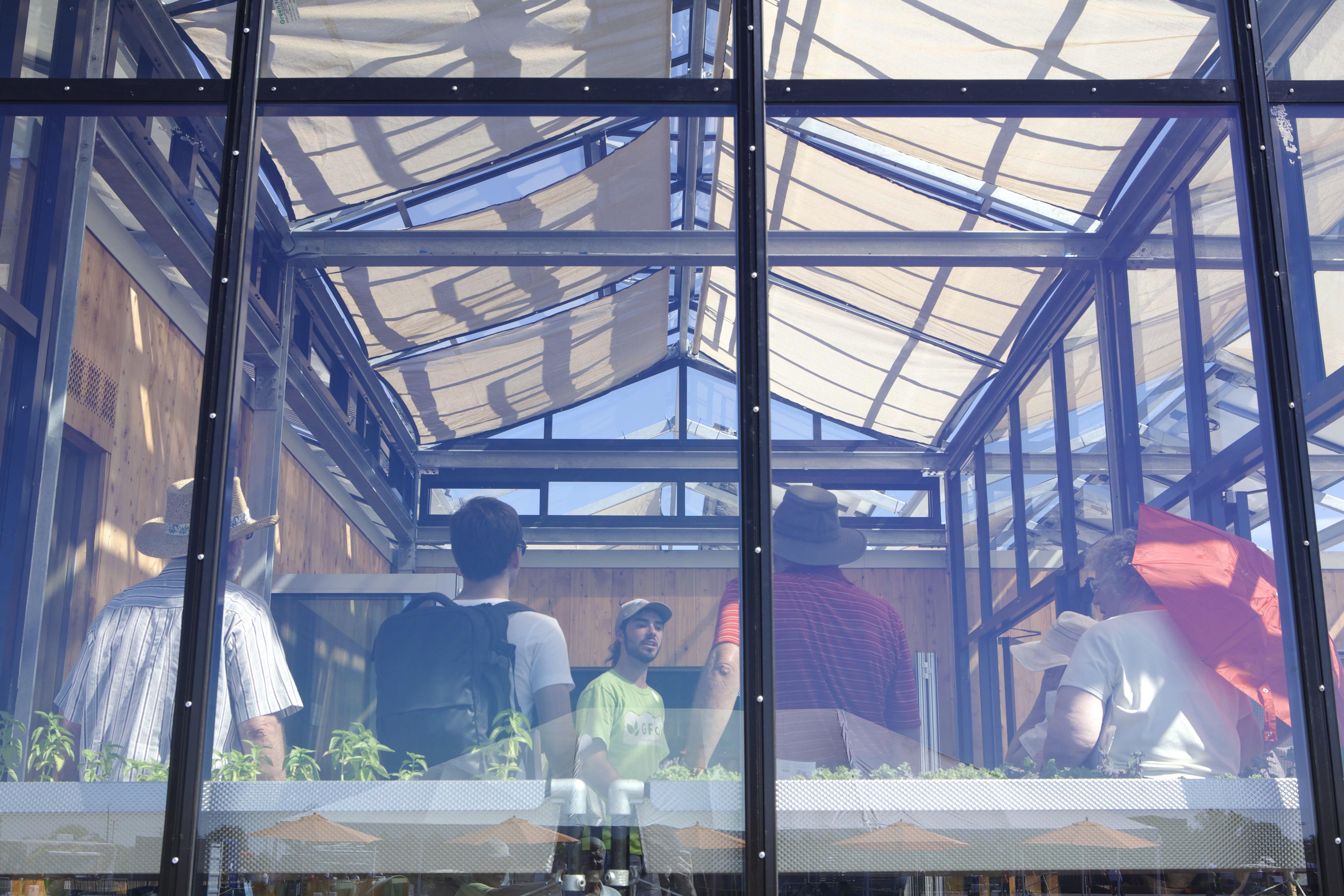 The University of Buffalo, the State University of New York's Garden, Relax or Work (GRoW) Home includes a greenhouse that produces vegetables year-round. With its tight thermal design and expansive living space, the house can adapt to both the harsh winters and warmer seasons in Buffalo.  GRoW Home was one of the top teams at Solar Decathlon -- finishing second overall, tying for first in the commuting and energy balance contests, winning the comfort zone contest and placing second in the appliances contest.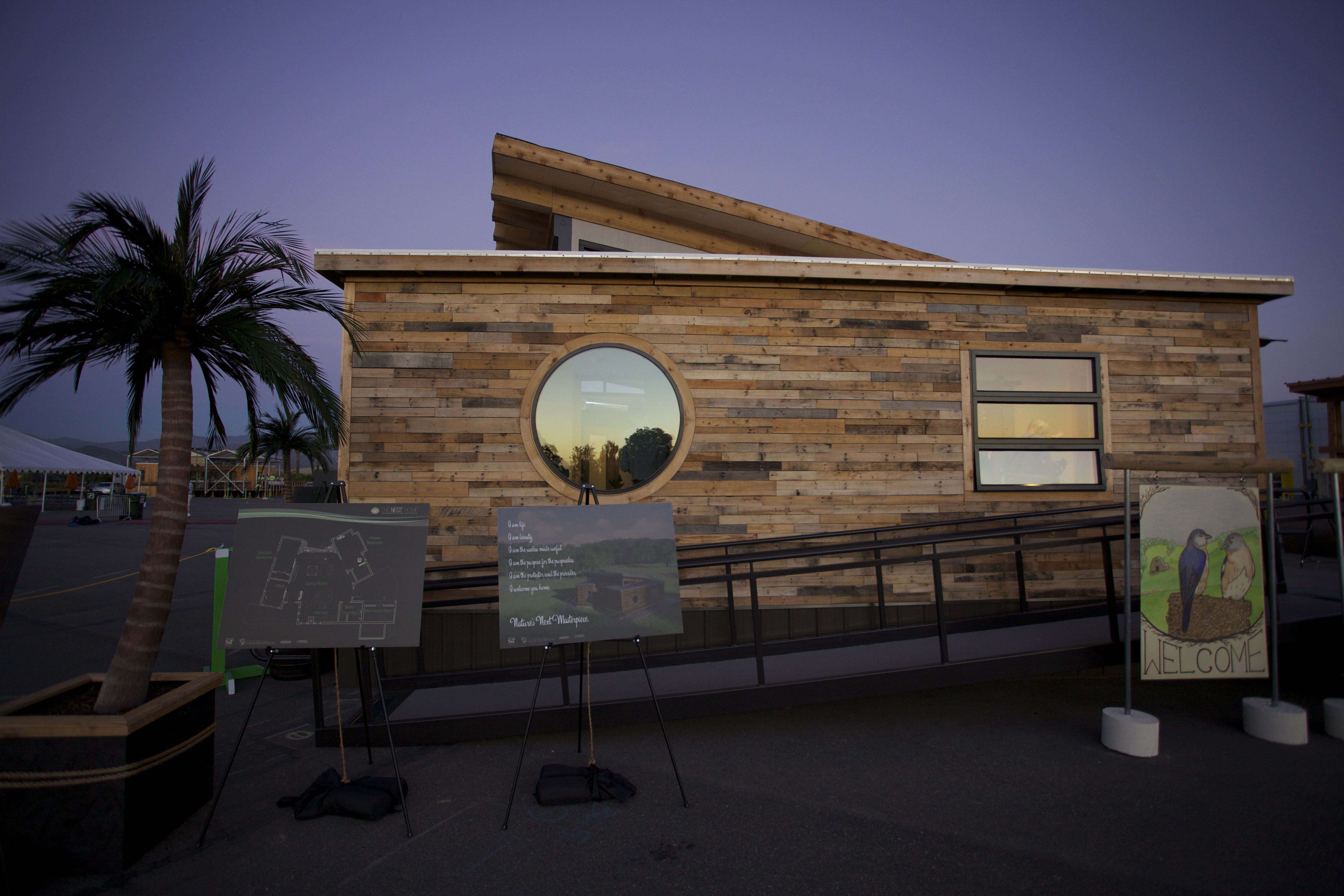 Missouri University of Science and Technology's Nest Home incorporates repurposed materials such as shipping containers throughout the house, to create a cozy, sustainable living space that meets the needs of a growing family. The house features an integrated home automation system with passive solar design to slash energy consumption and boost efficiency. The team performed well at Solar Decathlon 2015, finishing in the top five overall and grading as one of the most comfortable houses in the competition.
Congratulations to all the amazing students who participated in Solar Decathlon 2015! Go to SolarDecathlon.gov for full coverage of this year's competition, including final scores and standings, videos, photos and more!