Thank you for your kind introduction, Adam, and thanks to all of you for attending this gathering of energy experts.
Today I would like to discuss a set of energy challenges, vulnerabilities and opportunities for the US posed by four different drivers that largely dominate our energy efforts at DOE:
The energy revolution in the United States that has dramatically changed our energy profile in just a few short years; closely related to these changes  is the need for new or modernized energy infrastructure to help transform our energy systems; the urgent imperatives of climate change; and the evolving nature of US energy security.
There are obviously significant linkages among all four of these drivers.
Our Energy Revolution
I would like to first discuss the energy revolution in the United States.  By almost all measures, our energy security position has been greatly enhanced over the last several years. 
The US is now the number one producer of oil and gas in the world.  Oil and product imports as a fraction of total demand are at 1952 levels.  US oil production has increased so substantially in the last five years that it has become a critical part of the global pricing dynamic and is challenging decades-old assumptions about OPEC.
Moth-balled LNG import facilities from the 2000s are being re-purposed and the US will likely begin exporting LNG early next year. In fact, if all the facilities were built pursuant to DOE's cumulative approved export permits or those that could be approved over the next year, the US would be in the same league as Qatar, the world's largest LNG exporter -- while still sustaining ample supplies for domestic use.
In response to low natural gas prices, energy-intensive industries have reversed their exodus and are now "on-shoring"-- announcing or starting 405 chemicals, metals, petroleum and other industrial projects in the US to come on line between now and 2020.
US carbon emissions are lower and on track to meet 2020 reduction targets, driven by low priced natural gas, no-carbon generation, and energy efficiency. As part of our all-of- the-above strategy, just this April we met a major milestone -- sequestering 10 million tons of CO2 from industrial plants and coal-fired power plants and demonstrating our ongoing commitment to enable the use of coal in a carbon-constrained world. 
The US Strategic Petroleum Reserve holds nearly 700 million barrels, and we have both a Regional Product Reserve and a Gasoline Reserve in the infrastructure-constrained Northeast.
We recently signed an MOU with Canada and Mexico focused on integrating North American energy markets -- this trilateral North American collaboration was expanded during discussions in Yucatan.
And the US and China – the world's two largest emitters -- have agreed to serious greenhouse gas reductions and expanded collaborative activity through the joint Clean Energy Research Center.  
Energy efficiency policies and technologies are tempering, even reducing, demand for oil and electricity. US passenger vehicles now get the highest miles per gallon in history and ten percent of our gasoline is supplied by renewable biofuels. 
DOE's efficiency standards have saved consumers billions of dollars and reduced carbon pollution by significant amounts. And today, if a family replaced all the conventional light bulbs in their new home with energy-saving LED light bulbs, the next time they change a bulb might be after their 20-year mortgage is paid off!    
Renewable energy technology deployment has significantly risen as prices have declined --  and these declines are fairly remarkable.  are remarkable.  Solar PV costs in 2013 were 76% lower than in 2009, now looking to beat the 'holy grail' of 50 cents per watt for solar modules. Land based wind generation costs declined by 64% between 2008 and 2013, and the costs of an LED light bulb were 80% lower in 2014 than they were just two years earlier.   
In short: sustained, longer-term investments and policy decisions are now paying major dividends to consumers, the environment, our economy and the nation's energy security. 
Challenges Remain
This altered energy profile has greatly enhanced our position in a range of international forums and created significant global market opportunities. But we are still left with challenges.
In some instances, important challenges to energy security – increasing extreme weather and storm surges from increased sea level rise, cyber and physical security and geomagnetic pulses, for example -- were simply not contemplated or understood when many of our current laws and regulations were written. 
Also, a decade is, in reality, a very short period of time for making needed policy and legal changes in a world of long-lived, capital intensive, energy infrastructures and supply chains.  Temporal demands compound our challenges, particularly in view of our need to rapidly alter the trajectory of greenhouse gas emissions. 
Importantly, the US remains a large oil importer and is a large oil product exporter; this directly ties us to global oil markets and oil price volatility – we are not immune to the risks in global oil markets despite our increased production, and indeed we continue to focus on lowering our oil dependence.
These issues underscore the need for a re-thinking of energy security that reflects modern domestic and global energy markets and the collective needs of our allies.  Within this new framework, the modernization of our energy infrastructures to enhance resilience, reliability, flexibility, and efficiency directly contribute to energy security.  The challenge is to develop the appropriate measures to appropriately value such contributions.
The QER and Resilient and Reliable Infrastructures as Key Components of Energy Security
The transformation of our energy landscape clearly has implications for the Nation's energy transmission, storage and distribution infrastructures – the vast networks that move energy supplies to intermediate processors and end users. 
These infrastructures are not well-matched to new sources of supply.  In addition to the vulnerabilities I just mentioned, all critical infrastructures are increasingly reliant on electricity.  Also, aging infrastructure is a growing concern –the gas main that tragically downed two apartment buildings and resulted in 8 deaths in New York City last year dated back to the 1880s.
To help meet these challenges and guide policies and investment in transmission, storage and distribution infrastructure, the Administration conducted its first installment of the Quadrennial Energy Review or "QER". 
This data-driven, analytically-based document was released in April and has four major focus areas:  increasing infrastructure resilience, reliability and security....modernizing the electric grid....enhancing energy security.... and improving shared transport infrastructures.  It also includes a discussion of North American energy integration.
There were over sixty actionable recommendations in the QER.  I would like to briefly describe a few of them. 
First, some context.  Hurricanes Katrina and Rita downed 85,000 utility poles, 800 distribution substations, and thousands of miles of transmission lines.  On the worst day of these sequential events, the nation lost almost 30% of its refining capacity.  Three weeks after Rita hit, oil markets were still short around 2 million barrels a day.  Power outages from Katrina also caused the complete shutdown of three major pipelines for two days, and forced them to operate at reduced capacities for weeks.
Billion dollar weather events, especially severe storms, have risen dramatically in the last 15 years -- indicators of the vulnerabilities of our energy systems to costly disruptions – a major measure of energy security in the modern context.  
Such events impact our national security as well.  A Defense Science Board Task Force noted in 2009 that "….any assessment of the risk to military missions from grid failure must also take into account the ability of the national pipeline to provide fuel to installations where it critically warrants."   That same year, a DoD paper noted that "energy security programs ...are valued as investments in long term US national security..."
QER recommendations on policies and programs to invest in the resilience, reliability and security of our energy infrastructures include:
Acceleration of natural gas pipeline replacements to enhance safety and reliability and reduce methane emissions;
Grid modernization, including a major focus on establishing valuation frameworks for a range of services and technologies such as efficiency, capacity, distributed generation and storage; pre-disaster hardening of energy infrastructure to reduce the costs of  severe weather disruptions on these critical infrastructures and modernize them at the same time; and cost/benefit analysis for regional fuel reserves and strategic transformer reserves, with an eye toward establishing one or more of each.
We have been encouraged by the reception of the QER by both Congressional energy committees and hope the QER can help move some needed legislation on energy security.  If you have not had the chance to review the QER, I recommend it to your attention.
Broad, Collective Definition of Energy Security
The QER focuses on energy infrastructures that, as I have noted, are tied to energy security.   
After the Russian aggression against Ukraine in 2014, the G-7 energy ministers and European Commission representatives  met in Rome and articulated a new, broad set of energy security principles that reflect a more collective and modern view of energy security than the oil-centric definition of the 1970's. 
In the interest of time, I am going to give you a short-hand version of these seven principles: support for transparent markets, supply diversification, greenhouse gas emissions reductions, enhanced efficiency, clean energy, infrastructure modernization, and emergency response.  These principles are included in the QER.
U.S. energy security and the infrastructures that support it, both physical and diplomatic, should be viewed in the context of this new, broader, more collective definition of energy security. 
Global oil disruptions are still a significant concern. Indeed, in the context of the QER and its recommendations, modernizing the SPR – both from a physical distribution standpoint as well as the authorities for its use -- is a major area of focus that I will discuss in a moment. 
Through its analysis of resilience and infrastructure modernization, however, the QER goes beyond global oil supply disruptions as the single focus of energy security policy and makes a set of recommendations that, if supported by the Congress and others, will go a long way towards enhancing both our energy and national security.
And, as I mentioned earlier, even as we produce more oil and reduce imports, we continue to focus on reducing oil dependence – more efficient vehicles, alternative fuels, such as next generation biofuels, and vehicle electrification.  These are both energy security and climate change solutions.
The Strategic Petroleum Reserve
The SPR is currently our most important federal energy security asset.  The QER includes an analysis of the energy security value of the SPR in modern global oil markets, examining ways to ensure that we maximize its energy security value for the American taxpayer.
The QER recommends  a set of actions for the SPR, including modernizing the  triggers for its use and further analysis of its size and configuration in view of modern oil markets, needs, and the changed energy profile of the US – an energy security valuation of a modern Strategic Petroleum Reserve.
Today's lower oil prices... increased domestic oil production... and reduced U.S. oil import dependency... may lead some to view the SPR as having diminished value as a tool in our energy security arsenal. 
This is not the case.  To understand why, it is important for policy-makers to consider the use of the Strategic Reserve in the context of today's markets, not those of 40 years ago when the SPR and the triggers for its use were established – a price-controlled US marketplace of 1975 that bears no resemblance to the global oil marketplace of 2015. 
In current markets, even if the US imported relatively less oil, our oil prices would still track the global oil price. EIA analysis recently affirmed that our gasoline prices would track to the Brent benchmark, not a domestic benchmark, such as West Texas Intermediate.
Harm to the US economy from a global oil disruption is no longer measured by days of import protection, as it was when the SPR was established in the 1970s. Regardless of how much oil the US imports and from where, in today's global oil markets, a severe global market disruption would largely have the same effect on domestic petroleum product prices whether or not U.S. refineries import crude oil from disrupted countries.
Instead and unless disrupted oil supplies are replaced on the global market, world oil prices will skyrocket and the US and global economy will be harmed – and it matters to American households.
Past oil price spikes have invariably been followed by two to three years of weak world-wide economic growth.  The importance of heading off the consequences of disruption is evident.
As such, the ultimate size of the SPR needs to be much more closely tied to both the size and the location of the potential disruptions – we import more oil into the Gulf of Mexico from Venezuela than we do from the Middle East -- as well as the nature and magnitude of the collective energy security response.
This also begs questions about the SPR's drawdown (i.e., pump-out) capacity versus its distribution capacity. The results of the 2014 SPR test sale clearly revealed concerns in this and other operational areas – it suggested that our likely distribution rate is significantly less than our nominal drawdown capacity of 4.4 million barrels due to congestion and changes in mid-stream infrastructure. 
In order to improve our distribution capacity, we need to ensure that in an oil emergency, we are actually putting incremental barrels of oil into the market and not effectively shutting in our own production.  The nature of global oil markets and the price impacts of disruptions suggest that putting SPR oil onto the water offers the most valuable protection for the US economy.   Given the current commercial congestion in the Gulf, this outcome calls for dedicated SPR facilities to enhance its distribution capacity.
To be clear, I am not suggesting that SPR oil be exported – we can live with current restrictions in this regard.  What I am saying is that international oil cargoes are flexible and fungible in a market dominated by spot transactions. 
The more oil we can move from the SPR onto the water to our own markets, the more foreign cargoes can be rerouted.  In an emergency, this will effectively increase global oil supplies by roughly the amount of oil we can distribute from the SPR. 
The QER estimates the cost to modernize SPR infrastructure in the range of $1.5-2.0 billion.  But the current budget sequestration caps do not provide the headroom to finance needed longer-term investment.  In fact, we were unsuccessful in both the House and Senate appropriation bills in getting the monies needed just to improve maintenance of the current SPR  and we will need funding in the future for the considerable capital investment called for in the QER. 
It may be that we can create a net increase in value by converting a small portion of our current crude oil inventory into needed investments in modernizing the infrastructure.  Our energy security valuation assessment will shed more light on this.
The QER also recommends studies of regional oil product reserves to see if our energy security can be enhanced by converting a small portion of our centralized crude oil storage into a program of small, strategically placed regional petroleum product storage reserves.  Clearly, releasing SPR crude oil does not immediately supply refined product to consumers, and the broader view of energy security suggests that shorter term responses are sometimes needed.  
When considering the overall size of the SPR, we should be also reminded of the impacts of global oil disruptions since the Arab Spring, where numerous and unplanned oil supply disruptions tripled -- from less than 1% of world oil production capacity to around 3%.  New supply outages are possible, especially in the Middle East and North Africa. 
We need to measure our reserves against the likely collective response to a disruption.  By this and other measures I just highlighted, the SPR may be more important today than it has ever been.
In sum, any changes in the configuration or size of this energy security asset must be done prudently.  We have seen a recent Congressional action to sell SPR oil to fund initiatives that are completely unrelated to energy security – a very slippery slope when our energy security needs are involved, albeit evolving.  The SPR needs to be large enough... its anticipatory authorities robust enough...and its distribution capacity sufficiently decongested and large enough... to maximize its value in avoiding economy-damaging oil and gasoline price spikes from a disruption. 
And of course, any re-evaluation of how oil reserves are sized and used is not just a national discussion, but one that needs to engage our friends and allies, and major economies – those with whom we need a collective response in the event of a major disruption.
Shared Energy Transport Infrastructures
Before I close, let me say a few words about "shared infrastructure", another focus of the QER and a growing element of our energy security equation.
There have been many pipelines built and flows reversed to accommodate increases in domestic oil production. 
But without railroads and inland waterways, we would have been unable to rapidly take advantage of the dramatic growth of oil production in North Dakota or ethanol production in Minnesota.
When we started the QER, we did not anticipate that these "shared" infrastructures would end up as a major focus area.  However, the dramatic oil production increases in "unconventional" locations, coupled with the Renewable Fuel Standard where ethanol is now almost 10 percent of the nation's gasoline supply, are straining existing – and relatively fixed – transportation infrastructures.  These shared infrastructures include rail, barges, inland waterways, and ports.
The impacts of the congestion associated with increased transport of supplies have ranged from the higher shipping prices to localized electricity reliability concerns as key commodities-- oil, coal, ethanol and agricultural products – compete for transportation services. 
Assessing the operational health and value of these shared infrastructures – including those that cross international borders – is key to advancing a more fulsome energy security and federal investment strategy.
The QER includes recommendations focused on innovative funding mechanisms for these infrastructures, a one-time assessment of energy impacts and needs of shared infrastructures, and funding for port connectors to highways, waterways and rail that are being stressed by new energy supplies.
These shared infrastructure improvements would enhance energy security by improving energy availability. By making it easier, more economical, and more robust to move energy commodities and material around the United States, we can be more confident that a supply interruption will not propagate throughout the whole economy.
Conclusion 
Each of the recommendations in the QER can contribute to the Nation's overall energy security. 
It is my hope that our energy security investments and policies will be viewed in the broader sense to value and include the resiliency, reliability and modernization of key energy infrastructures...energy efficiency...responses to climate change...and the collective needs of our allies and partners.
Such a view of energy security should not discount the importance of oil security. Indeed, the SPR remains a highly valuable tool for meeting US energy security needs in 21st century global energy markets.
It is time to take a fresh and comprehensive look at how we define and implement an energy security policy that is based on 21st century energy market changes, challenges and needs. 
I know this has been a long talk but this is an important topic and an important audience. Thank you.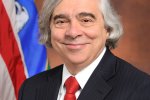 Dr. Ernest Moniz
As United States Secretary of Energy, Dr. Ernest Moniz is tasked with implementing critical Department of Energy missions in support of President Obama's goals of growing the economy, enhancing security and protecting the environment.As United States Secretary of Energy, Dr. Ernest Moniz is tasked with implementing critical Department of Energy missions in support of President Obama's goals of growing the economy, enhancing security and protecting the environment.
more by this author