You are here
Washington, DC - Earlier this evening, Energy Secretary Steven Chu visited the Japanese Embassy in Washington, D.C., to sign a book of condolence for the victims of the recent tsunami and earthquakes that have impacted the country. The Secretary also met with Ambassador Ichiro Fujisaki to express his support for the people of Japan and to reaffirm the United States' continued commitment to assist the Japanese government in its ongoing response and recovery efforts.
See below for the photographs from Secretary Chu's visit.
For the latest on the Department of Energy's efforts in Japan visit energy.gov/japan2011.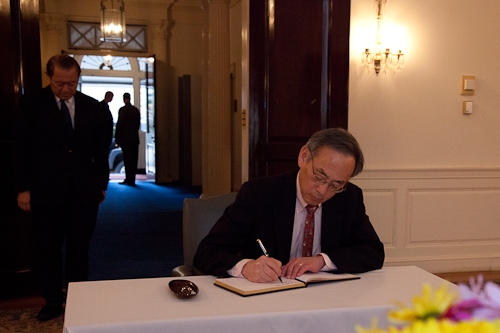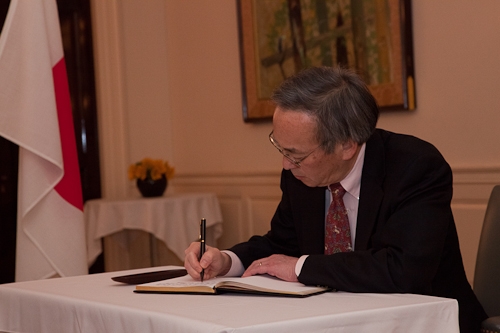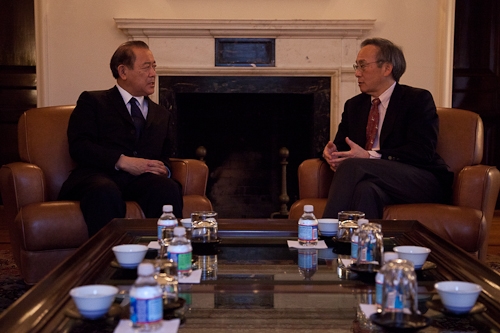 Media contact(s):
(202) 586-4940