Stand next to a traditional incandescent bulb and a light-emitting diode (LED) bulb, and you will feel the difference as much as see it. Both produce the same amount of light, yet the incandescent bulb is too hot to touch. All that excess heat is wasted energy.
LED technologies slash this waste dramatically. The best-performing 60-watt equivalent LED bulbs available today consume 85 percent less energy than their incandescent counterparts.  With their vast potential for energy savings, lower costs, improved performance, and added benefits like long life and maintenance savings, LEDs are driving an energy-efficient lighting revolution. 
But much of the world still relies on non-LED technology. Lighting accounts for 15 percent of global electricity consumption and 5 percent of worldwide greenhouse gas emissions. At the same time, 1.2 billion people lack access to modern energy services, including reliable lighting. For many, hazardous energy sources like kerosene are the only option.
To address these immense problems, today at COP21 in Paris, the Clean Energy Ministerial (CEM) launched the Global Lighting Challenge (GLC) -- a race to deploy 10 billion high-efficiency, high-quality and affordable lighting fixtures and bulbs (like LEDs) as quickly as possible.
Including the U.S., 13 countries and the European Commission have already endorsed the GLC and are actively contributing to the 10-billion-bulb goal. The next step is for participants to commit to stock, sell, promote, finance or implement policies encouraging the sales of advanced lighting fixture and bulbs. These would be big and small businesses, retailers and manufacturers, regional and global development agencies, and local and national governments, to name a few.
The Energy Department is advancing programs to accelerate adoption and use of efficient lighting towards the GLC goal, including R&D investments and public-private partnerships. These efforts, which bring down costs, ensure product quality and benefit consumers, include:
Better Buildings Outdoor Lighting Accelerator is working with dozens of municipalities over a two-year period to accelerate the deployment of high-efficiency outdoor lighting, with the conversion goal of more than 1,500,000 lighting fixtures, while developing best practice approaches to system-wide street lighting upgrades.
Lighting Energy Efficiency in Parking Campaign was launched in 2012 with the goal to plan or install energy efficient lighting in at least 750 million square feet of parking space.
Interior Lighting Campaign is a new effort with a goal to replace 1 million office lights (the equivalent of approximately 100 million square feet of lighted space), with high-efficiency lighting by May 2016.
Population growth and increased urbanization are expected to drive a 50-percent rise in lighting demand by 2030. However, if we accelerate the global transition to advanced lighting, such as LEDs (through campaigns like the Global Lighting Challenge), we have the ability to cut electricity consumption from lighting in half over that same time period. That's 50 percent more light, using 50 percent less electricity!
These initiatives demonstrate the leadership and commitment that will help the U.S. and the world meet our climate goals. A global shift to highly efficient LED lights could avoid 800 million metric tons of CO2 emissions a year, equivalent to 684 coal-fired power plants. Massive changes like this take time and investment, so the GLC's mission to accelerate efficiency in lighting is a critical piece of our efforts to secure a low-carbon future.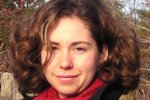 Gabrielle Dreyfus
Gabrielle Dreyfus is a senior policy analyst in the U.S. Department of Energy's Office of International Climate and Clean Energy.
more by this author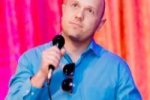 Chad Gallinat
Chad Gallinat is the former co-coordinator of the Clean Energy Ministerial's Global Lighting Challenge and Super-efficient Equipment and Appliance Deployment (SEAD) Initiative.
more by this author