You are here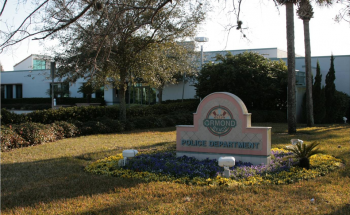 Thanks to funding from the Energy Department's Energy Efficiency and Conservation Block Grant Program, Ormond Beach was able to make energy efficiency upgrades to 16 city-owned buildings and is now saving more than $45,000 a year on its energy costs. | Photo courtesy of the City of Ormond Beach, Florida.
Known for its white beaches and blue skies, the city of Ormond Beach, Florida, recently became known for a new color -- green. With the help of the Energy Department's Energy Efficiency and Conservation Block Grant (EECBG) Program, the city is saving energy and encouraging its residents to do the same through an environmental education program.
To help the city achieve its goal of cutting energy usage, reducing the overall cost of government through investments in technology and encouraging behavioral changes through education, Ormond Beach officials developed an energy efficiency and conservation strategy. As part of the efficiency strategy, the city used almost $167,000 in EECBG funds to make energy efficiency upgrades at 16 city-owned buildings. The city installed 29 programmable thermostats, added 100 motion sensors for lighting control, and replaced more than 4,100 fluorescent bulbs and 1,200 lighting fixtures.
The energy efficiency upgrades helped the city save 266,340 kilowatt hours of electricity annually -- or the average yearly electricity consumption of about 23 U.S. homes. The city originally estimated energy savings at $15,800 per year, but once the projects were complete, the actual energy cost savings almost tripled to $45,637 per year. That's a payback period of little more than three and a half years.
As part of the city's sustainability plan, it also created online educational material and a media campaign that promoted waste reduction and recycling. The city developed 20 locally produced Enviro-Tips videos -- short clips aimed at educating kids about protecting the environment and conserving our natural resources. Enviro-Tips topics include conserving energy, water conservation, solar power, recycling, geothermal energy and sustainable transportation options. In the year that followed the launch of the website, recycled materials collected from city offices increased 24 percent and city administrators credit this change to the educational website.
Many of the energy-saving strategies -- like installing programmable thermostats and upgrading to energy-efficient light bulbs -- that Ormond Beach adopted are the same tactics that will help homeowners save energy and money. For more tips and advice about ways to improve your home's efficiency and save money on heating, cooling and electricity, check out Energy Saver.