You are here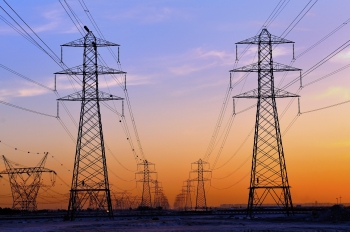 Photo credit: iStock.
Editor's note: This article originally appeared on the White House blog.
Today, President Obama signed a memorandum establishing the federal government's first Quadrennial Energy Review (QER) process, fulfilling an important commitment from his Climate Action Plan and ensuring that federal energy policies continue to meet the nation's economic, environmental and security goals. Over the next four years, the QER will provide a comprehensive review of these policies in the context of a changing energy landscape.
The ways that this country produces and uses energy are changing in ways that few people could have predicted a decade ago. As an Administration we've pursued an all-of-the-above energy strategy, and, as a result, we are now more energy secure than at any time in recent history, and we have cut our carbon pollution in the process. We have more than doubled our production of electricity from wind and solar since the President took office, and we have set a goal to double it again by 2020.
We are also producing more of our own conventional fuels. The United States is now the number one natural gas producer in the world, and, for the first time in decades, the United States is now producing more oil at home than it imports from abroad. These are important steps to reduce America's dependence on foreign oil and responsibly leverage our nation's home-grown energy resources.
At the same time, Americans and people around the world are already experiencing the very real impacts of climate change. These include increased prolonged periods of excessively high temperatures, more heavy downpours, and more severe droughts -- all of which pose far-reaching consequences for American families, communities and businesses. That's why the President is taking steady, responsible steps to cut greenhouse gas pollution to protect our kids' health and begin to slow the effects of climate change, leaving a cleaner, more stable environment for future generations.
The QER process launched today is designed to further address the challenge of leveraging America's domestic energy resources while strengthening our energy security and the health and resilience of our planet for future generations.
The first installment of the QER review will focus on America's infrastructure for transmitting, storing and delivering energy -- much of which was built decades ago. This includes the 200,000 miles of high-voltage transmission lines, 2.2 million miles of local distribution circuits that make up our nation's electric grid, 300,000 miles of transmission pipelines and hundreds of processing plants and underground storage facilities that make up America's natural gas infrastructure network.
Over four years, successive installments of the QER will provide a comprehensive set of recommendations on how best to transform America's energy production, delivery and consumption systems to meet the challenges of the 21st century. The QER will identify important opportunities to modernize, expand, replace or transform our energy infrastructure system so that it better accommodates changes in energy supply, integrates cutting-edge information and security technologies and meets increasing demand for new consumer services.
And because of the complexity of the U.S. energy system -- including its regional nature, substantial private-sector ownership and the multi-layered network of regulations that govern it -- we know that a successful QER will require the active participation of many federal agencies and close engagement of partners in Congress, civil society, the private sector and state, local and tribal governments.
Together, we are poised to craft a blueprint for modernizing our energy system and increasing America's competitiveness. We look forward to delivering the first installment in January 2015 and creating opportunities to solicit broad stakeholder input as we embark on this important task.