You are here
"If you build it, they will come" ...to recycle.
That line from the 1989 film Field of Dreams is as good a way as any to describe how the Choctaw Nation of Oklahoma's new regional recycling center is being received.
The Choctaw Nation used approximately $800,000 in Energy Efficiency and Conservation Block Grant funding to build a state-of-the-art recycling center and improve stewardship of the land and environment. The 30,350 square foot facility has four full-time employees and accepts newspapers, office paper, shredded paper, magazines, catalogs, plastics, aluminum cans, steel cans, cell phones, printer cartridges and cardboard for recycling. Since opening for business this December, the Choctaw Nation recycling center has collected more than 700 printer cartridges, 2,700 pounds of aluminum cans and nearly 135,000 pounds of plastic bottles from the surrounding community. At one E-Waste event held in January, the Choctaw Nation collected nearly 37,000 pounds of electronic material waste alone.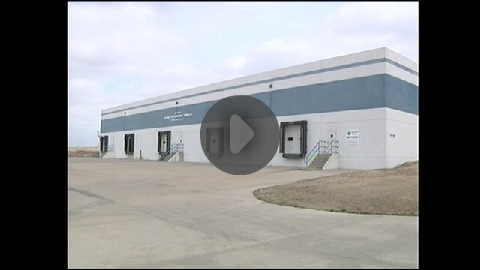 Link to "New Choctaw Nation Recycling Center" Story and Video from KTEN News
Chief Gregory E. Pyle is proud of the facility, since prior to its opening there was no public facility within a 10-county area (roughly 10,485 square miles!) that allowed for businesses and individuals to drop off items to be recycled. "The Choctaw Nation of Oklahoma is a large entity and it is encouraging to know that we have employees who care about our environment. They have devoted many hours to finding solutions, from handing out 'green' reusable cups to reduce the use of Styrofoam to opening this fantastic facility," said Chief Pyle. "It fulfills a need in the Durant area, giving everyone an opportunity to recycle."