When you look out the window, you might notice whether the sun is shining, a nice view of the outdoors or an interesting cloud passing by. What most people probably don't notice is that traditional windows waste about 30 percent of the energy used to heat and cool the entire building.
The Energy Department, researchers at Lawrence Berkeley National Laboratory (LBNL), and innovative technology companies see an opportunity to reduce energy waste and save consumers money. LBNL estimates that advanced dynamic window technologies, or "smart windows," could save as much as 1 quadrillion BTUs of energy each year – more than 1 percent of the nation's annual energy consumption, or more than $10 billion in annual energy costs.
The Department has organized and funded research to solve key technology challenges. With funds from the Department and the private sector, the National Laboratories and industry are making steady progress moving cost-effective dynamic windows technologies from the lab toward the market place. Early window products entering the market now have the potential to adjust to let heat in when it is needed, keep it out when it is not and make better use of daylight. Instead of being a weak spot in a building's energy efficiency, windows could be a source of solar energy that makes a net contribution to building energy use.
With support from the Department of Energy and private investment, Michigan-based Pleotint, LLC has developed a specialized glass film that uses the energy generated by the sun to limit excess heat and light from coming into homes and buildings -- increasing comfort and reducing the amount of energy needed for heating and cooling. Pleotint's innovative "thermochromic" technology harnesses the sun's heat to cause a chemical reaction that automatically darkens window tint as the sun gets hotter. The potential for cost and energy savings is significant: Pleotint's president Harlan Byker estimates that the self-tinting windows could pay for themselves in five to seven years through energy cost savings.
Taking tinted glass technology a step further, SAGE Electrochromics has received funding from the Department and others to create highly durable SageGlass®, which uses a small electric charge to switch between clear and tinted, depending on heat and light conditions. These electronically-controlled (or "electrochromic") windows can be programmed to respond to specific temperature and sunlight levels or can be regulated manually at the click of a button. SAGE estimates that its sophisticated tinted-window technology can reduce buildings' energy consumption substantially, enabling significant cost savings. SAGE has already seen market success across the U.S. and internationally, and in March 2010 was granted a $72 million conditional loan guarantee to support the construction and operation of a high-volume facility to produce SageGlass®. The project will create 212 jobs and allow SAGE to expand production and lower costs.
That's not all the Department is doing to make these major energy-saving technologies more affordable. You may remember reading about Soladigm last October, when the company announced that it would build a plant in Olive Branch, Mississippi to manufacture its own version of electronic tinted-glass. Soladigm's promising technology is currently undergoing rigorous testing at the National Renewable Energy Laboratory in Golden, Colorado, where it is soon expected to pass the same high level durability testing that SageGlass® has achieved.
In the last 12 months there has been more than $200 million of private investment in high-capacity production facilities that will lead to more affordable products, spurred on by technology advances made by the Department of Energy and its partners. Additional industry certification and increased production capacity can help propel smart window technology farther into the market. Talk about a window of opportunity!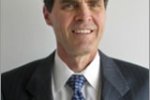 Roland Risser
In this position, Roland Risser was responsible for leading all of EERE's applied research, development and demonstration for renewable energy, including geothermal, solar, and wind and water power.In this position, Roland Risser was responsible for leading all of EERE's applied research, development and demonstration for renewable energy, including geothermal, solar, and wind and water power.
more by this author