You are here
For 2010, the appropriately named Eden Prairie, Minnesota was honored as the No. 1 Best Place to Live in the United States by Money Magazine.
The highly-coveted civic title reflects many aspects of the family-friendly suburb of 62,000 located 16 miles from downtown Minneapolis, including the advantages of being the home to major employers like Fortune 500 trucking company C.H. Robinson and hearing-aid maker Starkey Labs. The city also hass many natural amenities like 17 lakes and parks with 125 miles of running, hiking, and biking trails.
One additional advantage that Eden Prairie will have going into next year's competition will be the energy efficiency upgrades taking place across the city thanks to $626,000 in Energy Efficiency and Conservation Block Grant (EECBG) funding provided thru the American Recovery and Reinvestment Act.
Eden Prairie City Manager Scott Neal said the city had embarked upon a new energy efficiency initiative in 2006 called 20-40-15.

"Our goals setting out were to increase the energy efficiency of our municipal buildings by 20 percent, our fleet of vehicles by 40 percent and do it all by 2015."
The city completed an energy audit and mapped out how they could best accomplish their goals and had completed the first two project phases of 20-40-15. But the most-important Phase 3 projects were proving to be beyond the city's financial resources until the EECBG funding opportunity became available.
"The timing was perfect," Neal said. "It would have been very difficult, if not impossible for us to do our Phase 3 projects without the EECBG funding and it is working out very well."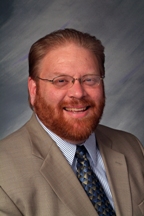 At the Eden Prairie City Center, the city just completed upgrades to the existing chilled water system and several other HVAC systems to reduce electrical consumption. The project also installed direct digital controls to allow for better facility climate control and reduced energy consumption.
The city is in the process of upgrading parking lot lighting at 12 different facilities with new high efficient LED lighting technology. These lighting upgrades are expected to be completed by the end of the year. The LED lighting is also designed to be "dark sky" compliant to reduce light pollution.
And perhaps, most important for Eden Prairie's legions of ice skating and hockey fanatics, the city's ice rink dehumidification system has been modified to provide improved control of humidity and reduce energy consumption by reconfiguring dehumidification ductwork and adding a number of digitally controlled dampers.
"And of course, the ice rink project will be complete before the fall sports season gets underway. This is Minnesota after all," Neal said with a laugh.
Andy Oare is a New Media Specialist with the Office of Public Affairs at the Department of Energy