You are here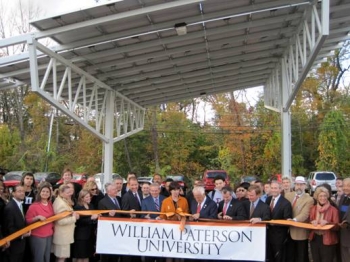 Sen. Menendez, Rep. Pascrell, John Lushetsky and other officials at the ribbon cutting.
A couple of weeks ago, I had the opportunity to participate in a ribbon cutting event for the largest solar installation on a United States university campus. It was an honor to stand with Senator Robert Menendez, Representative Bill Pascrell, university administrators, faculty and students to celebrate William Paterson University's new solar panels. This project will have the capacity to produce 3.5 megawatts of clean energy when fully operational, which will be enough to eventually meet up to 20% of the university's energy needs, and is projected to save $4.3 million for the university over the next 15 years.
This solar project – a mix of rooftop and parking lot installations – offers an up-close and personal example of how clean energy creates local jobs, saves money and provides valuable educational opportunities for students.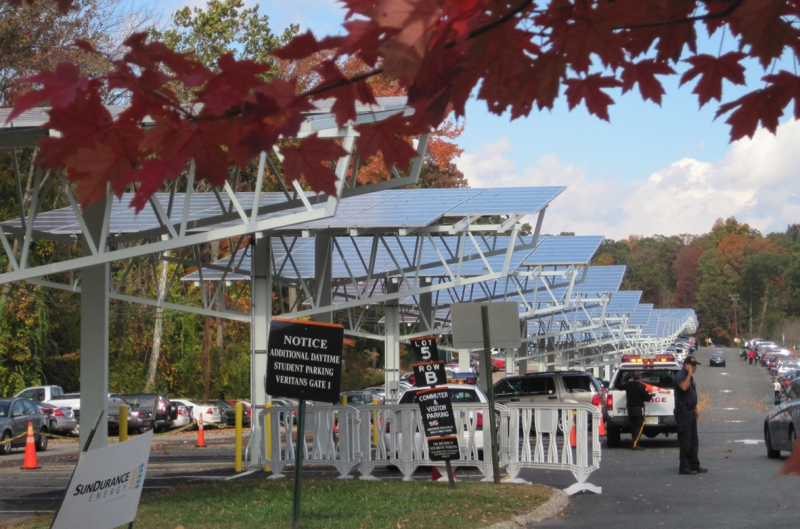 Some of the new solar panels at William Paterson University.
Clean energy is taking root in New Jersey and around the country. Bolstered by the Recovery Act, hundreds of projects have been launched – creating jobs and saving energy costs every day.
What a great opportunity to celebrate this step toward our country's clean energy future.