Consumers are becoming more and more discerning about the quality and sustainability of all of their purchases, and homes are no exception. The Energy Department recognizes that consumers are asking for more -- more efficiency, durability, comfort and health. This translates into a need for zero energy ready homes -- homes that are so efficient they can produce as much energy as they use with a renewable energy system -- and the professionals who can design and build them.
To meet this need, the Energy Department launched the Challenge Home Student Design Competition, which is designed to inspire the next generation of architects, engineers, construction managers and entrepreneurs to reach zero energy ready home requirements that are affordable and market-ready.
Each year, tens of thousands of students are enrolled in four-year degree-granting university programs that focus on education for construction-related fields. These students enter into a competitive workforce that increasingly demands high performance design and construction practices -- in both commercial and residential arenas. The Challenge Home Student Design Competition will provide students with the skills and experience to start careers in clean energy and make them leaders in the movement to create truly sustainable homes. Ultimately, the Energy Department hopes to change the way students receive building science education so that they can be better prepared for the future of housing.
With the inaugural competition underway, 28 university teams are tasked with developing creative solutions to real-world issues impacting our nation's housing industry. By requiring teams to apply best practices from the Department's Building America program -- a program dedicated to moving cutting-edge energy efficiency research into the residential market -- students will develop cost-effective zero energy ready home designs that mainstream homebuilders can start using and homebuyers can start buying today.
Browse through the slideshow above to get a flavor of a few of the teams' entries -- and be sure to check back next week to find out who won and why!
The Challenge Home Student Design Competition joins a suite of initiatives -- including the Department's Guidelines for Home Energy Professionals and the Solar Decathlon -- designed to create a strong workforce that can support the increased demand for zero energy ready homes. To learn more about the Department's work on zero energy ready homes, check out the DOE Challenge Home program.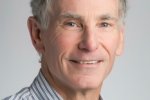 Sam Rashkin
Sam Rashkin is chief architect of the Building Technologies Office in the Office of Energy Efficiency and Renewable Energy.
more by this author