You are here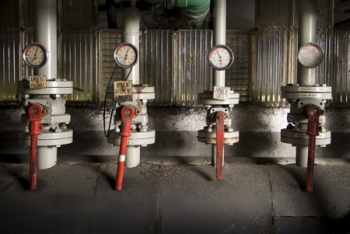 A woodchip-fired combined heat and power system will be built in Montpelier, Vt. | File photo
Montpelier, Vt., netted $8 million in American Recovery and Reinvestment Act funding in January for a woodchip-fired combined heat and power system. The money will help build a 1.8 million kWh-generating plant that will heat the Capitol Complex, the city's schools, City Hall and as many as 156 other buildings in the downtown area.
The plant runs off locally grown, sustainably harvested wood chips from central Vermont, and City Manager William Fraser estimates as many as 35 new jobs will be created as a result of this project.
"People are excited, and we certainly expect with construction and once this plant is up-and-running to see new jobs in the community," William says. "We're working out all of the partnerships between the municipality and the state, and we're looking at who will manage and operate the plant."
The city manager expects the plant to be operational by the 2012 fiscal year, an aggressive timeline considering all the work that must be done connecting properties to the system.
"We're working with property owners and doing a massive amount of infrastructure work to get combined heat and power in the individual buildings," William says.
The CHP project has been in the planning process for 10 years, but the funding to make it a reality wasn't available until the stimulus came along.
"People have been hearing about this for a decade, and it's part of the city's broad energy goals to push toward sustainability in the capital," William says.
Montpelier is acting as a model for other municipalities nationally, showcasing the reduced carbon emissions and increased jobs. The U.S. Department of Energy estimates that this project, along with four other similar ones, will leverage a total of about $167 million in local government and private funding, and provide enough clean, renewable energy to displace the emissions of about 10,700 homes. Montpelier plans to retrofit 20 percent of residents' homes by 2015 and 50 percent of the downtown area.