You are here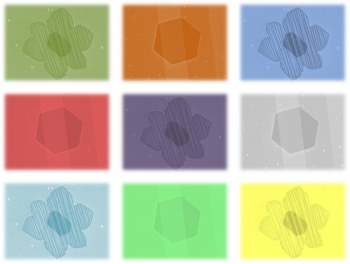 Graphene grains in several different shapes, controlled by hydrogen. | Courtesy of Oak Ridge National Laboratory
A team of Oak Ridge National Laboratory (ORNL) and New Mexico State University researchers have developed a new approach to growing graphene (one-atom thick carbon sheets) that can help advance next-generation electronics including batteries, transistors and computer chips.
Growing graphene usually involves a process called chemical vapor deposition method that produces irregularly shaped grains. Little was known about the exact process, but researchers knew they would have to gain a better understanding before they could produce high-quality graphene films. Now, this team found that hydrogen dictates graphene grain shape and size – allowing for greater control.
 
ORNL scientist Ivan Vlassiouk explained, "Hydrogen not only initiates the graphene growth, but controls the graphene shape and size. In our paper, we have described a method to grow well-defined graphene grains that have perfect hexagonal shapes pointing to the faultless single crystal structure."
Using their new recipe, Vlassiouk and his colleagues have created a way to reliably produce graphene on a large scale. Greater control of grain size and shape may result in improved functionality of this material in transistors, semiconductors and potentially hundreds of other electronic devices.
 
Check out more on why hydrogen might be the key ingredient here.