It's Women's History Month on Energy.gov. During the month of March we're highlighting the great contributions to science, technology, engineering and mathematics or STEM fields made by women throughout history, as well as taking a look at fascinating work that women are doing in STEM fields today.

Edith Clarke was a pioneer in electrical engineering who used math to improve our understanding of power transmission. She was the first professionally employed female electrical engineer and the first full time female professor of electrical engineering in the country.

Here are some other facts about Edith Clarke you might not know:

1.     Clarke began her career as a "computer" -- literally a human calculator -- in support of the engineers working to build the first transcontinental phone line.
2.     Her most famous contribution was the "Clarke Calculator" in 1921, a graphical device that simplified the equations electrical engineers used to understand power lines. It was patented in 1925.
3.     Clarke helped build the Hoover Dam, contributing her electrical expertise to develop and install the turbines that generate hydropower there to this day.
4.     Clarke used analyzers to gather data about the electric grid, an innovative idea at the time that can be seen as the first step towards "smart grid" technology.
5.     In 2015 she was posthumously inducted into the Inventors Hall of Fame, joining the likes of Thomas Edison and Nikola Tesla for her invention of the Clarke Calculator.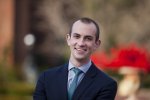 Pat Adams
Served as a Digital Content Specialist in the Office of Public Affairs.Served as a Digital Content Specialist in the Office of Public Affairs.
more by this author