You are here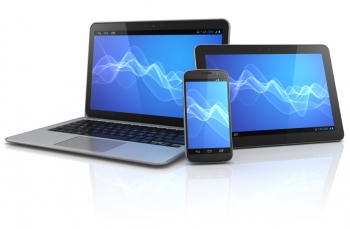 The Energy Department's main site, Energy.gov and its contents, are now available on the go. This allows users to access the Energy Departments' resources over a variety of mobile devices such as smart phones and tablets.
The Energy Department needs your feedback!
To support the Federal Digital Strategy, the Department has created mobile applications, API powered datasets, and websites designed for the mobile user. This will enable the American people, an increasingly mobile workforce, to access high-quality digital government information and services anywhere, anytime, and on any device.
In order for us to inform the Energy Department's Web Council, we need you to help prioritize these projects.
Which project would have the most impact and use to you? Read about the projects below and let us know your favorite. You can reach us at newmedia@hq.doe.gov, tell us on Facebook, or let us know on Twitter.
Mobile APP / Responsive Design Projects
Brookhaven Career website
Brookhaven National Lab (BNL) is one of the premier science and research organizations in the country. This portal will allow users to locate job opportunities at BNL though their mobile devices. By empowering an increasing mobile workforce they hope to attract the great candidates. 
Energy Career Game
This is a fun, fast-paced puzzle/strategy game intended to generate interest and recruit the next generation of individuals and entrepreneurs in the energy industry. In the game, the player is tasked with managing resource networks between cities, power plants, homes, and businesses to provide power to these buildings. The game will educate players about the unique challenges and economic opportunities faced in meeting America's energy needs and transitioning to a clean energy future. It will give players a better understanding of the career opportunities in the energy sector as well as the Energy Department. The game is being developed for the Department free of charge by college students who are working with the Department's Office of Human Capital. The game will also incorporate a plug-in that will allow players to post their scores to Facebook. Expected to be ready for beta release by October 2012.
Energy.gov
The Energy Department's main site, Energy.gov and its contents, are now available on the go. This allows users to access the Energy Departments' resources over a variety of mobile devices such as smart phones and tablets. The American public is becoming increasingly mobile and the Energy department is responding to this demand.
Energy Innovation Portal
The Energy Innovation Portal is a one-stop resource for Energy Department's Energy Efficiency and Renewable Energy technologies. This application enables users to locate technologies developed with the Energy Department's funding that are available for licensing. Users can view marketing summaries, which provide business-friendly descriptions of each technology, or the patents themselves. If you find a technology you are interested in, simply fill out the contact form to get in touch with the licensing representative from each laboratory.  
Mobile Alternative Fueling Station Locator
The Alternative Fueling Station Locator, found on the Alternative Fuels Data Center website, helps drivers, fleet managers, and other transportation decision makers locate public and private alternative fueling stations near a particular address or ZIP code, as well as look at the total station count and distribution nationwide.  The mobile version of this tool locates the five closest stations based on location and fuel choice, including biodiesel, ethanol (E85), electricity, propane, hydrogen, and compressed or liquefied natural gas. Mapping and providing details about these stations helps private and regulated fleets as well as consumers learn about options, explore possibilities, and reduce their petroleum consumption.
The website makes the underlying data available.
Mobile Site for Jobs at the Energy Department
The site features a searchable data pull from USAJobs of the currently available Energy Department job opportunities. It is updated daily, allowing prospective employees to search for the latest opportunities wherever and whenever they want. In addition to the job search capabilities, there are resources available to the public concerning student, veteran, and other office programs/opportunities.
OSTI.GOV
The OSTI.gov mobile website provides free public access to over 2.4 million scientific research citations as well as speech-indexed videos, full-text documents, patents, and green energy research results. The mobile site allows narrowing of results by document type, as well as downloads and email capabilities. News and social media are also available from the mobile application. 
Phone apps National Ignition Facility
The National Ignition Facility (NIF) is making the latest NIF news and information accessible through popular mobile platforms and social media. 
Sandia Lab's Mobile Site
Sandia is one of the premier science and research organizations in the country. This project will allow their innovations and developments to be accessed through mobile devices. 
Sandia Labs Perspectives
This mobile application delivers insights into the cutting-edge national security and technology innovations at Sandia National Laboratories. The app offers stunning imagery, video footage, and descriptions of Sandia's latest developments, applications, research areas, and missions, along with information about what it's like to work at Sandia.
API Based Projects
Alternative Fueling Station Location Data - API
The underlying data used to populate the Alternative Fueling Station Locator tool is available via a Web service. This data set is considered the most trusted industry resource for location-based alternative fueling station data because of the long-standing collection process fostered by relationships with industry and fuel providers and its continuous and rigorous vetting process. Using this API, developers can access the data to build their own mobile apps, widgets, or tools. Developers may choose to mash up the station data set with numerous other data sets available on the Web to create useful products to fill industry-specific needs.  
DOE Green Energy
This API data service provides green energy results from research and development conducted throughout the Energy Department and by Energy Department-funded awards at universities. The service allows extraction of two data sets: green energy technical reports (approximately 40,000) and green energy patents (over 2,000). 
Electricity API
The U.S. Energy Information Administration (EIA) collects, analyzes, and disseminates independent and impartial energy information to promote sound policymaking, efficient markets, and public understanding of energy and its interaction with the economy and the environment. The Electricity API project will make over half a million time series machine readable.  The Electricity API's datasets will include generation, fuel quality, fuel consumption, and retail sales by generation plant and by state to power web and mobile applications. 
OpenEI
OpenEI continues to strive to be a global leader in open-data source for energy information--specifically analyses on renewable energy and energy efficiency. The platform is a Wiki, similar to Wikipedia's Wiki, which many users are already familiar with and includes an API. Users can view, edit, and add data – and download data for free.