This morning, the Environmental Protection Agency (EPA) proposed a plan to cut carbon pollution from power plants. EPA's proposal -- called the Clean Power Plan -- will cut carbon pollution from the power sector 30 percent by 2030, equivalent to the carbon pollution of two-thirds of all cars and trucks in America.
Reducing carbon pollution is a key goal of President Obama's Climate Action Plan. Today, about 40 percent of America's carbon pollution comes from power plants. Although emissions of toxic chemicals like mercury, sulphur and arsenic are regulated, carbon pollution hasn't been limited before.
EPA's proposal provides guidelines for states to develop plans to meet state-specific goals to reduce carbon pollution, giving them flexibility to design a program that makes the most sense for their unique situation. The proposal allows states to develop individual plans or to work together to develop multi-state plans.
In a statement, Energy Secretary Ernest Moniz called the plan a "common-sense approach" to reduce carbon emissions while also recognizing the important role states play in the fight against climate change. "A flexible approach will keep electricity affordable for American families and businesses, spark homegrown clean energy innovation that creates jobs, and increase energy efficiency to save families money," Moniz said.
In his weekly address on Saturday, the President described this proposed standard as part of America's moral obligation to leave a cleaner, safer planet behind for future generations. Each year, pollution from power plants contributes to respiratory and cardiovascular diseases and missed days of work and school. When the Clean Power Plan is implemented, there will be an estimated 150,000 fewer athsma attacks in children, up to 3,300 fewer heart attacks, and several thousand fewer premature deaths due to pollution-related illnesses.
Earlier this month, the National Climate Assessment confirmed what most communities already know: Climate change is no longer a distant threat. Many Americans are already seeing the effects -- whether from drought, more severe storms, higher food prices or stress on energy supplies and infrastructure. At the Energy Department, we're working to cut carbon pollution by building a clean energy economy –- supporting utility-scale renewable energy projects, tougher standards for more efficient appliances, and research to advance the next generation of clean energy technologies. EPA's new plan is a critical step toward fighting climate change. 
Learn more: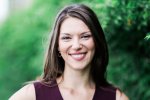 Marissa Newhall
Marissa Newhall served as Director of Digital Strategy and Communications at the U.S. Department of Energy from August 2013 to January 2017.Marissa Newhall served as Director of Digital Strategy and Communications at the U.S. Department of Energy from August 2013 to January 2017.
more by this author