Over the weekend, Secretary of Commerce Penny Pritzker and Deputy Secretary of Energy Elizabeth Sherwood-Randall landed in China to lead a presidential trade mission focused on connecting U.S. businesses with opportunities in the green infrastructure and energy efficiency industries.
This trade mission will promote "smart cities," including technologies for green buildings, carbon capture, smart grid and waste treatment. Twenty-four outstanding U.S. companies joined the trip, representing industries from solar to software and ranging from startups to the ranks of the Fortune 50. The delegation will make stops in Beijing, Shanghai and Guangzhou.

This trade mission comes at an opportune moment. Less than six months ago in Beijing, President Obama and President Xi of China made a historic joint announcement committing both countries to dramatic reductions in greenhouse gas emissions. As the world's two largest economies, two largest energy consumers and two largest greenhouse gas emitters, the United States and China have a leading role to play in setting and achieving ambitious targets when it comes to our climate. Now comes the critical work of implementing these goals.

This trade mission represents a major commitment by the Obama Administration to meeting the global challenge of climate change, and underscores the critical role that U.S. businesses have to play in tackling our shared climate goals, as they have the technologies needed to reduce emissions and keep millions of tons of greenhouse gases out of our atmosphere. 

It is also a clear sign of America's commitment to U.S.-China energy cooperation and our broader relationship. This is the first-ever trade mission during the Obama Administration to be named a "Presidential mission."

The group includes outstanding U.S. companies with the expertise to help develop and deploy low-cost, low-carbon energy technologies for smart cities that will help both nations meet increased demand for clean and efficient technologies. Of course, the energy sector is just one area in which a strong U.S.-China economic partnership can benefit both countries and can serve as a model for a stronger, deeper relationship.

Together, China and the United States are an example of cooperation and good governance. Both China and the United States can contribute significantly to healthy growth in the world economy. Both countries can be leaders on air quality, pollution and environmental protection. And both countries can follow through on ambitious climate change commitments. A growing, engaged and responsible China is good for the U.S., for the global economy and for the global environment. This joint mission poses an opportunity for China to open its doors to some top-tier U.S. companies in this spirit.

During their travels in China, the delegation will meet senior government officials, build partnerships with Chinese businesses and tour the second-tallest building in the world. You can follow along on Energy.gov, Commerce.gov and on Twitter -- @PennyPritzker and @EnergyPressSec.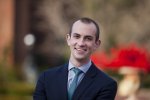 Pat Adams
Served as a Digital Content Specialist in the Office of Public Affairs.Served as a Digital Content Specialist in the Office of Public Affairs.
more by this author