You are here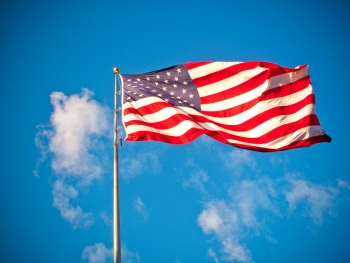 The American flag flying over the Veterans Memorial in San Jose. | Courtesy of Flickr user HarshLight, Creative Commons.
At the Energy Department, we know we can't achieve excellence in our management and operations without fostering an environment that values a diverse workforce. Supporting the men and women who served in our armed forces is a vital part of securing that diversity. 
That's why we're launching a Veterans Mentoring Program, which allows federal employees and newly hired veterans to connect and network with each other. 
I can personally testify to the strength of character and skill that veterans bring to their jobs. I grew up in a military household, moving from base to base when my father was a Chief Master Sergeant in the U.S. Air Force. My mother served in the Women Accepted for Volunteer Emergency Service (WAVES) with the U.S. Navy during World War II. 
Terry Geliske, an Army veteran and current Energy Department employee, recently shared a story that illustrates how important veterans are to the workforce. He once interviewed for a job at a paper company when he was asked why he was a good fit for the job. Terry replied, "Correct me if I'm wrong, but you didn't say you needed someone to make paper, you need someone to lead people who can make paper and I've led people, I've led people in the most extreme situations."
That's one of the reasons why veterans are so valuable – they are trained leaders.
The mentoring program fits into our efforts to transform our workplace culture. As part of that transformation, we're making sure employees have more opportunities for development so they can continue to make meaningful contributions to our mission and goals. Already, more than 100 veterans at our headquarters have expressed interest in joining.
Most importantly, it's a small way that we can give back to the men and women in uniform who have sacrificed so much for this country.