You are here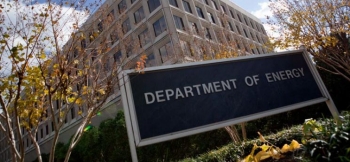 Do you have ideas about ways to make working at the Department of Energy better? Sure you do! 
Take them to https://crowdsourcing.doe.gov, a new crowdsourcing campaign to get ideas from Energy Department headquarters employees on ways to improve the workplace.
It's easy to participate. Visit https://crowdsourcing.doe.gov between now and July 15, create an account and log in. From there, you can submit an idea on topics like building amenities, health, wellness, safety, communications,  continual education, employee morale, recreation and more -- and can vote on ideas submitted by your colleagues.
And that's not the only way to be a part of the workplace improvement initiative! 
You can also attend a brownbag session with DOE senior leadership. These informal conversations are held weekly through July in both Germantown and Forrestal. Visit Powerpedia for the schedule.
Or, if there's a particular topic area you're interested in, consider joining a committee to inform the work of the Forum on that topic!  Established committees at this time include communications, health/safety/wellness, recreation/morale, building facilities/amenities, employee resources and continual learning. 
Questions? Contact workplaceimprovement@hq.doe.gov or go to the Workplace Improvement Forum page on Powerpedia.