Sandia National Labs' purpose is simple but important: We develop advanced technologies to ensure global peace.
The word "technologies" is key to that purpose, and one reason STEM is critical to our success. Science, technology, engineering and math are core capabilities, whether we're developing advanced detection systems or ensuring the effectiveness and security of the nation's nuclear weapons arsenal. STEM capabilities that are in high demand, making the competition for top talent as fierce as it has ever been.
Despite that competition, we're meeting our STEM talent needs, no doubt in part because it is gratifying for many to do work that has a global impact. Last year alone we hired 1,975 new employees, many in STEM fields.
Meeting our STEM requirements is just part of the story at Sandia. We're looking beyond the basic building blocks of capabilities. Recognizing that a diverse workforce provides greater range of thought and innovation, we are focused on increasing diversity in STEM positions. We start with the workforce we have. By honoring existing diversity, we believe we're sending a strong message to current and future employees that Sandia is a place that values all contributors to our success. We have several employee resource groups, ranging from an American Indian outreach group to a disability awareness committee to the Sandia Pride Alliance Network, that play an important role in increasing awareness across our organizations about the value and importance of diversity.
The groups were formed by employees with common interests and are open to all staff. They share a goal of supporting, celebrating, retaining and attracting a diverse workforce. Each group has an executive champion, and I'm honored to be one for our American Indian Outreach Committee.
We also have many learning and awareness programs focused on diversity and inclusion.
This internal focus is important, but so is creating a diverse STEM talent pipeline. We have many programs to do that. Community outreach includes family math nights, family science nights, Department of Energy regional science bowls and the New Mexico Electric Car Challenge. Many of our employees volunteer in schools as mentors, tutors and presenters to generate excitement about STEM careers. We often target these efforts at schools that reflect the diversity of New Mexico.
It's inspiring to me to know how many of our programs were started by employees with a passion for STEM. HMTech (Hands On, Minds On Technology) was founded by African-American employees as an after-school program to inspire African-American students to pursue STEM careers. Thirty years later, HMTech has continued as a Sandia-sponsored summer program open to all students in grades 6-12, although its primary target remains African-Americans.
Our Hispanic outreach committee hosts Manos, a year-round hands-on science and engineering program for Hispanic middle school students, and our American Indian committee sponsors the annual Dream Catchers Science Program to promote involvement in STEM careers. Both these programs have been sustained by dedicated employees for more than 25 years.
The third way we're focused on bringing more diversity to STEM is through recruiting. We have participated in DOE recruiting events at minority serving institutions' campuses to increase our pipeline of diverse candidates. We also offer a Master's Fellowship Program, an entry-level hiring program that provides new or recent technical bachelor's degree candidates the opportunity to pursue a funded Master of Science degree.
Our newest program is the Jill Hruby Fellowship aimed at developing women in the engineering and science fields. Jill Hruby was the first woman appointed director of a large, multidisciplinary national security laboratory.
We're making good progress and have seen an increase in the number of women and minority employees in STEM roles. Our efforts will continue. They must, as our purpose — ensuring global peace — has become increasingly critical. The value diversity and STEM bring to fulfilling this purpose is too important for our commitment to waiver.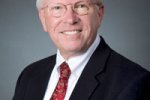 Stephen Younger
Dr. Stephen Younger became the director of Sandia National Laboratories on May 1, 2017. He provides leadership and management direction for the safe, secure execution of all Sandia missions. Sandia works to ensure global peace through its engineering, science and technology efforts in nuclear deterrence, defense nuclear nonproliferation, national security programs, energy and homeland security and advanced science and technology.
more by this author