You are here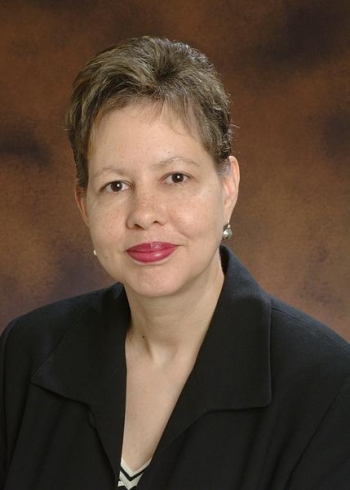 Rita Franklin, Chief Human Capital Officer, US Department of Energy. | Energy Department Photo
Throughout the month of February, we're introducing some remarkable African Americans who are working to advance the President's clean energy agenda and help the Department of Energy achieve its mission. This week we're profiling Rita Franklin who is the Department of Energy's Deputy Chief Human Capital Officer.

Question: What is your key responsibility?

Rita Franklin: I'm responsible for the management and execution of the Department's human capital management programs, including workforce planning, workforce development strategies, improving the hiring process and improving performance management.

Q: What is your educational background?

RF: I have a bachelors degree in business management with a law and public policy concentration from University of Maryland University College and I am currently a student at the Georgetown University in their graduate leadership coaching program.

Q: Are you a member of a notable community organization, church, or volunteer/mentorship program?

RF: I have been a member of my church for 33 years and have served as a volunteer in numerous capacities. Most important to me is my service as Chair and Vice Chair of our Deacon Ministry. I have a strong passion for mentoring and over the course of my career have mentored several hundred federal employees, college students and young people. I believe we all have a responsibility to develop others and share our learning experiences.

Q: Is there a book, quote, or person that influenced you to be the person that you are today?

RF: That's a tough one because I have had so many positive influences in my life. If I can only pick one influence it would be my mother. She was a career civil servant and she encouraged me to do two things every day: leave everything better than I found it and ensure that I'm willing to sign my name to everything I do. What wonderful core values to live by!

Q: What advice would you have for young people interested in the Department of Energy?

RF: I have worked for the federal government for nearly 33 years for three different agencies/departments. All of my experiences have been extremely rich, but there's something special about the Department of Energy's combination of mission, programs and people. I would first encourage young people to consider federal service as a career -- it provides so many opportunities to serve this great nation. Relative to the Department of Energy, I would encourage them to be diligent about their studies, particularly in the areas of math and science.

You can look through bios of many more of the Department of Energy's exceptional African American employees here.