I had a very interesting Friday morning: I crawled to the top of a wind turbine with Michigan Governor Jennifer Granholm. The turbine-crawl happened just after Bob Yackel, the CEO of Merrill Technologies, unveiled the first large-scale wind turbine manufactured in Michigan. At the unveiling ceremony, I heard the incredible story of Merrill Technologies, a family business in Michigan that makes components for wind turbines and is thriving in the clean energy manufacturing sector. Merrill Technologies, with support from the state and federal government – including $22 million in tax credits from the Recovery Act – is expanding its operation and creating jobs.
It was a great day to be back in my home state and see how the Recovery Act is boosting the local economy as well as our manufacturing industry. According to Merrill Technologies, they have already saved or created 40 jobs and are expecting to add 125 workers in 2011 when production at the facility ramps up.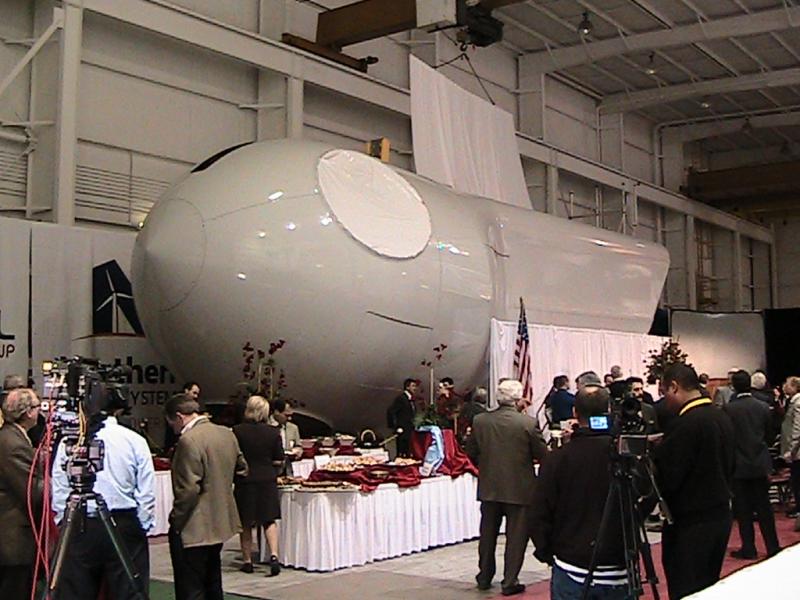 Large-scale wind turbine at Merrill Technologies 
Michigan is helping the U.S. compete in the clean energy economy, and I'm very proud of my home state. Merrill Technologies is a great example of how public-private partnerships that promote clean energy technologies can create jobs and increase economic growth.
Kerry Duggan is a Program Advisor for the Office of Energy Efficiency and Renewable Energy