You are here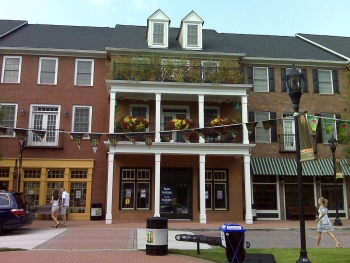 Downtown Smyrna, Georgia, a town that's poised to see big savings thanks to their investment in biodiesel. | Photo by Ken Cook
"We sat down and actually met with several people out of the biodiesel industry and found out how amazingly simple it was for us to do this. To take a product that normally is a waste by-product of the cooking business and typically gets poured down drains or hauled off in drums to be disposed of otherwise, can be processed and turned into some of the cleanest burning fuel for diesel engines."
That's how Michael McNabb, councilman and chairman of the public works committee in the Smyrna, Georgia, recently described the city's decision to invest in biodiesel. A community of 51,000 located just northwest of Atlanta, Smyrna will soon begin producing biodiesel made primarily from used cooking oil in order to cut fuel costs and reduce fossil fuel consumption.
The city is using $184,000 of the city's $208,000 in Energy Efficiency and Conservation Block Grant funding to create space for two 55-gallon processors that will turn cooking oil into biodiesel.
In addition to the facility improvements, funds will be used for associated start-up costs such as collection containers and drums. General public participation by local restaurants will be vital to the success of the program but citizens will be able to participate in the program.
Once the processing plant is operational, the city will slowly introduce B20 biodiesel into the service fleet. Once the service fleet is operational on B20, the city plans to make a portion of the service fleet fully operational on B100 biodiesel.
The city is targeting the conversion of their service fleet from diesel fuel to biodiesel. With the two biodiesel processors, the city estimates the maximum production of biodiesel to be 2,200 gallons of biodiesel per month or 26,400 gallons per year. The city is hoping to reduce diesel fuel consumption by approximately 27 percent per year at a savings of approximately $32,000 (at January 2010 rates).
Besides reducing fuel consumption costs and fossil fuel emissions, the proposed program will enhance the life of the city's service vehicles, provide the city the opportunity to produce fuel during fuel shortages, and improve the operation of the city sewer system by reducing the amount of cooking oil entering the system.