You are here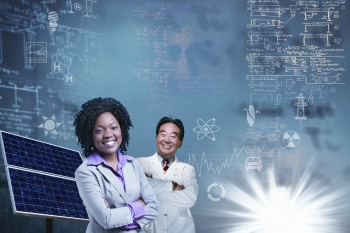 Searching for a job on Jobs.Energy.gov is now easier and more intuitive. | Image courtesy of the Office of the Chief Human Capital Officer.
This week, we upgraded Jobs.Energy.gov to make searches easier and more intuitive.
With this new technology, applicants can perform basic  job searches  on one website, rather than having to navigate through a separate website, USAJobs, to learn about potential positions. Now applicants can search and apply for jobs all on the same site. They can also refine their searches by location, salary, and career area, making their searches easier and more useful.
The Department is one of the first agencies to successfully use this technology, which is updated regularly.
We need the best scientists, engineers, and physicists, as well as those who work on the business end, such as budget analysts, project managers, and human resources specialists in order to achieve our energy mission. For us to reach the best candidates, we need to make the job search and application process as easy as possible.
In the next coming weeks, our Human Capital Office plans to further enhance user-experience by adding several new features on the site.
Visit Jobs.Energy.gov to check it out!