Ram Shenoy -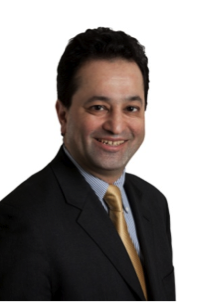 Ram Shenoy was most recently the chief technology officer for ConocoPhillips.
An electrical engineer by training, he has twenty years of oil and gas industry experience.
Before taking on his current role at ConocoPhillips, Shenoy was vice president of research for Schlumberger Limited, responsible for all Schlumberger's corporate scientific research laboratories. In prior years, he held a series of marketing and technology management positions with increasing responsibility, including managing director of Schlumberger-Doll Research Boston, and director and technology center manager of Schlumberger K.K. overseeing all the Engineering, Manufacturing and Sustaining activities of Schlumberger's R&D center in Tokyo, Japan.
Shenoy earned a B. A. and M.A. in Electrical Sciences from Cambridge University UK in 1986, a Ph. D. in Electrical Engineering from Cornell University, NY in 1991 and an MBA from the Stern School of Business, New York University in 2000. He is a member of the Institute of Electrical and Electronic Engineers, the Society for Industrial and Applied Mathematics and the Society of Petroleum Engineers.