J. Michael McQuade - Senior Vice President, Science and Technology - United Technologies Corporation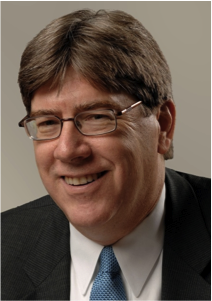 J. Michael McQuade is Senior Vice President for Science & Technology at United Technologies Corporation.  His responsibilities include providing strategic oversight and guidance for research, engineering and development activities throughout the business units of the corporation and at the United Technologies Research Center. 
Dr. McQuade held senior positions with technology development and business oversight at 3M, Imation and Eastman Kodak.  Prior to joining UTC in 2006, he served as Vice President of 3M's Medical Division.  Previously, he was President of Eastman Kodak's Health Imaging Business.  His early career at 3M was focused on research and development of high-end acquisition, processing and display systems for health care, industrial imaging and remote sensing.  He has broad experience managing basic technology development and the conversion of early stage research into business growth. 
Dr. McQuade holds Ph.D., M.S. and B.S. degrees in physics from Carnegie Mellon University.  He received his Ph.D. in experimental high-energy physics for research on hadronic charm quark production performed at the Fermi National Accelerator Laboratory.
Dr. McQuade is a member of the American Physical Society and serves on advisory and visiting boards for a number of university science and engineering schools. He is a member of the Board of Trustees for Carnegie Mellon University and the Board of Directors of Project HOPE.
United Technologies (UTC), based in Hartford, Conn, is a diversified company that provides a broad range of high-technology products and services to the global aerospace and building systems industries. Its commercial businesses are Otis elevators and escalators and UTC Climate, Controls & Security, a leading provider of heating, ventilation, air conditioning, fire and security systems, building automation and controls. Its aerospace businesses are Sikorsky aircraft and the new UTC Propulsion & Aerospace Systems, which includes Pratt & Whitney aircraft engines and UTC Aerospace Systems aerospace products. The company also operates a central research organization that pursues technologies for improving the performance, energy efficiency and cost of UTC products and processes.