Latest News
August 17, 2016

The world's largest laser and a 3D-printed rocket engine await you inside Lawrence Livermore National Laboratory.

July 20, 2016

Centrifuges might not sound cool, but they're critical to all kinds of science. Princeton Plasma Physics Laboratory is working on the next generation of these important tools.
Manhattan Project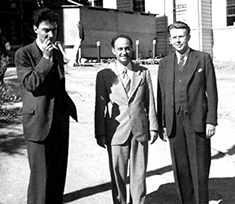 Learn about the history of the Manhattan Project on this interactive website featuring images, essays, and other resources.