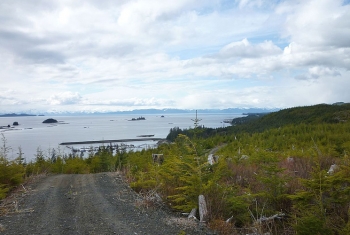 Renewable energy development has the potential to reduce Kake's dependence on costly imported fossil fuel while preserving the pristine environment that is so vital to the community's way of life. Photo from Gary Williams, NREL 24372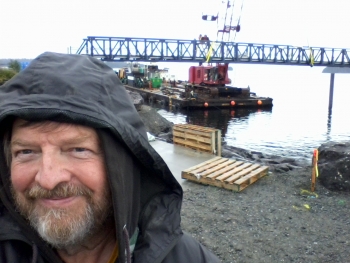 Kake Executive Director Gary Williams is committed to addressing the community's energy challenges proactively. Photo from Gary Williams, NREL 24374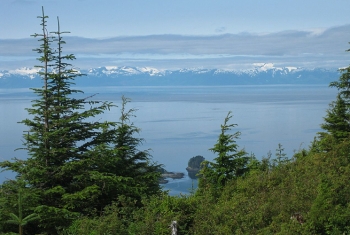 Challenge: Located on the northwest coast of Kupreanof Island in southeastern Alaska, Kake is a community of fewer than 600 residents struggling with out-migration, loss of employment, and high energy costs, including residential electricity rates of $0.60 per kilowatt-hour. Kake's energy suppliers are fractured—there is a cooperative utility, but fuel, heating oil, and firewood are delivered by other companies.
Solution: Because of its commitment to energy development, Kake was among five Native Alaska communities selected in 2012 to receive technical assistance through the Office of Indian Energy's Strategic Technical Assistance Response Team (START) Program.
"Kake has been proactive in addressing these challenges by exploring better use of resources, pursuing biomass and wind projects, and looking at hydropower projects," said Dr. Brian Hirsch, senior project leader for START Alaska.
START activities in Kake kicked off with a strategic energy planning workshop held in late 2012. Facilitated by the DOE START team including Lesley Kabotie (Crow), NREL, and other energy planning experts, the workshop strengthened the community's commitment to realizing its energy vision and helped set priorities. In addition to Kake's tribal government, other stakeholders participated, including the housing authority, electric utility co-op, and various local and regional Native corporations.
"The planning process pulled information directly from our community members as well as our partners and gave them ownership of the end product," said Gary Williams, executive director of Kake.
Hirsch agreed. "We were able to get the right players around the room and incorporate their concerns," he said. "By coordinating multiple stakeholders and securing their buy-in, Kake is in a stronger position to capture grant opportunities available at the state and federal level."
Learn more about the Office of Indian Energy's START Alaska Program.