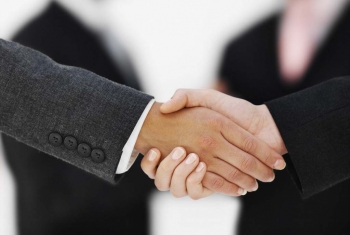 The DOE onboarding program is being developed to integrate new employees into their organization while providing them with the tools, resources, and knowledge to become successful and productive. The new program will:
Build and sustain high-performance culture by accelerating time for new employee to become productive
Create learning opportunities that allow new employees to successfully integrate into their new DOE organization
Provide employees with the tools and resources to effectively contribute to the mission
The framework for this process is :
Pre-boarding: Preparation for first day
Orientation: Day 1
Assimilation: First week
Getting Settled: First 30 days
Adjustments & Performance: First 90 days
Critical Engagement: First 6 months
Total Engagement: First year
Information will be forthcoming to learn more about the new On-boarding programs and how we're incorporating exciting activities, including passports (not for travel!)…games (no gambling involved!)…and more! What better way to reduce the risk for losing talented employees while optimizing employee productivity? On-boarding is a proven way to engage new employees when they first walk through the door, but the process doesn't end there.