Carmine Difiglio - Deputy Director for Energy Security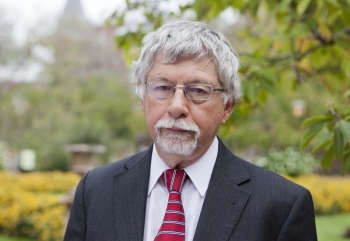 Dr. Carmine Difiglio serves as Deputy Director for Energy Security, Office of Energy Policy and Systems Analysis (EPSA). In this capacity, Dr. Difiglio provides the Director of EPSA and the Secretary of Energy policy analysis, analytic support, and policy advice concerning U.S. energy security, including energy supply and demand, energy markets, long-term strategies to enhance U.S. energy security, and preparing for, or responding to, energy market disruptions and energy emergencies.  
Prior to assuming this position, Dr. Difiglio served as Deputy Assistant Secretary for Policy Analysis at the U.S. Department of Energy and Head of Technology Policy at the International Energy Agency. His work and publications include the first engineering-economic transportation-energy model, several other modeling projects including the International Energy Agency's Energy Technology Perspectives project, studies of international oil and natural gas markets, and policies to promote energy security, energy efficiency, motor-vehicle efficiency and alternative transportation fuels. Dr. Difiglio also serves as Co-Chair of the World Federation of Scientists' Permanent Monitoring Panel on Energy and Vice-Chair of the IEA Standing Group on the Oil Market. He has also served as Vice-Chair of the IEA Committee on Energy Research and Technology, Chairman of the IEA Energy Efficiency Working Party, and Chairman of the Transportation Research Board Committee on Energy and Transportation. 
Dr. Difiglio received his Ph.D. from the University of Pennsylvania.