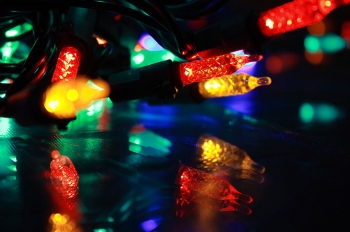 Using LED holiday lights is just one of the ways that you can save energy and money this holiday season. | Photo courtesy of ©iStockphoto.com/AvailableLight
Last month, I was absolutely determined to keep away from the topic of Christmas LED lights because Thanksgiving hadn't even happened yet. And I feel like the holiday season is a great deal more fun when it only lasts a month-and-a-bit. But now Thanksgiving has come and gone, and that means it's time for a good old holiday roundup!
To get you into the spirit of energy-saving this season, here are some useful posts from previous years. So, without further delay, let's get to it!
Hopefully these have armed you with a few ideas for this holiday season. Now get out there, enjoy yourself, and save some energy!