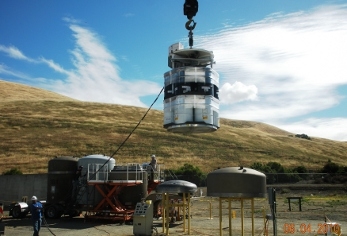 Carlsbad, NM - The recent completion of transuranic (TRU) waste cleanup at Vallecitos Nuclear Center (VNC) and Lawrence Livermore National Laboratory (LLNL) Site 300 in California brings the total number of sites cleared of TRU waste to 17.
"Recovery Act funding has made this possible," Carlsbad Field Office (CBFO) Recovery Act Federal Project Director Casey Gadbury said of the VNC and LLNL cleanups funded with about $1.6 million in Recovery Act funds. "The cleanup of these and other small-quantity sites has been and will be accelerated because of the available Recovery Act funds."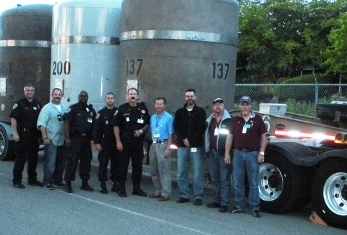 CBFO manages the Waste Isolation Pilot Plant (WIPP), where defense-generated TRU waste is shipped for permanent disposal.
VNC and LLNL join other sites cleaned of TRU waste, such as Rocky Flats Environmental Technology Site in Colorado, Lovelace Respiratory Research Institute in New Mexico, and Battelle Columbus Laboratories in Ohio.
"We are continuing to work with small quantity sites across the country in an effort to reduce the amount of TRU waste. We expect to remove waste from some additional small quantity sites later this year and next year," Gadbury said.
Those sites include Sandia National Laboratories, Lawrence Berkley National Laboratory, Argonne National Laboratory, and Bettis Atomic Power Laboratory.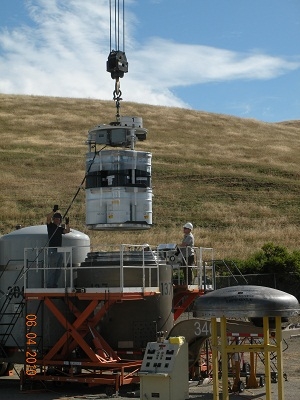 To date, WIPP has safely received more than 8,700 shipments of TRU waste and traveled in excess of 10 million loaded miles. This has resulted in the safe disposal of over 134,000 contact-handled and remote-handed TRU waste containers.