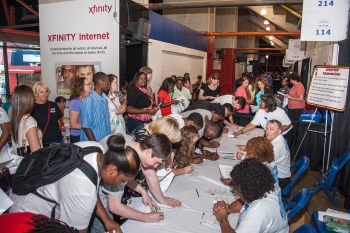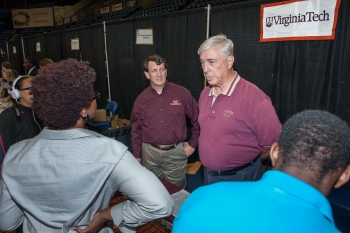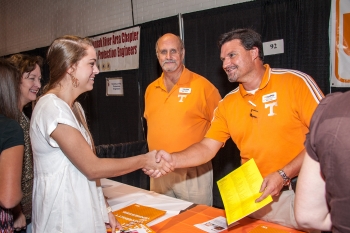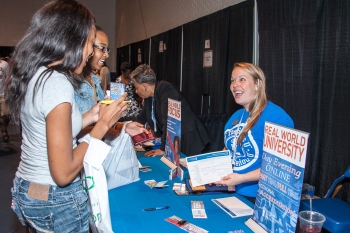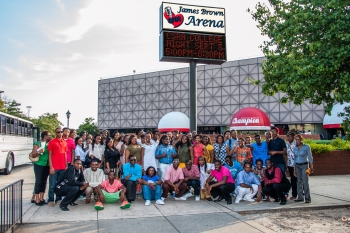 College recruiters from the Golden State to the Peach State gathered in a packed arena for the twentieth annual CSRA College Night in Augusta, Georgia. The event is a cooperative effort among Department of Energy (DOE), Savannah River Nuclear Solutions, LLC and its partners, local private schools, business and industry and local government. College Night provides high school students, parents and guidance counselors with information about opportunities at accredited colleges and universities.
When College Night first started, only local colleges participated, but that participation has grown incredibly. Over 140 engineering and liberal arts schools and several technical and professional societies from across the United States took this opportunity to connect with prospective coeds from Georgia and South Carolina. High school juniors, seniors and graduates also got a jump start on funding their education by registering to win $15,000 in scholarships.
DOE and contractor employees also staff the booths at their alma maters, enjoying a little collegiate rivalry and a lot fun helping students and their parents learn about educational opportunities. Some of the schools that attended College Night include the University of Georgia, University of California-Irvine, U.S. Air Force Academy, Syracuse University, University of South Carolina and Spelman College.