The U.S. Department of Energy (DOE) has specific multifamily tools and resources that help alleviate lender and building owner uncertainty about energy upgrade results. Setting the standard for the industry, DOE has the ability to directly retrofit many of the nation's multifamily properties through its deployment programs. Using DOE affiliated multifamily resources means that contractors, trainers, and program managers will have the resources and experience to complete retrofits following industry best practices.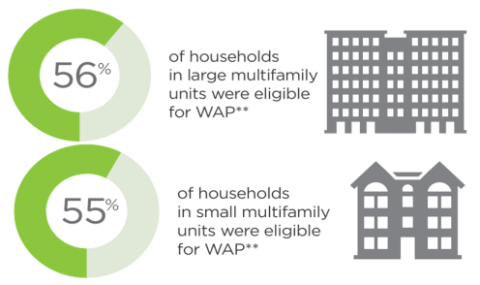 Comprehensive Toolbox
The Energy Department's multifamily retrofit and workforce resources are available for the following multifamily residential energy upgrades: market rate, assisted, and public housing authority. The foundation of these resources are the dedicated professionals that comprise the Energy Department's nationwide network of training providers and weatherization specialists who utilize the technical tools required to shape consistent, high-quality programs.
The following tools and resources are available in the multifamily toolbox:
How This Works on the Ground: Technical Tools and Resources in Practice
Community Housing Partners (CHP), located in Christiansburg, Virginia, is a model for integrating multifamily retrofit projects into various ownership and incentives scenarios. As a multifamily property owner as well as a fee for a service retrofit provider, CHP has found innovative solutions to meet the needs of multifamily owners, occupants, and investors. CHP owns and manages over 6,000 units of multifamily housing in four states. The organization also manages the Weatherization Assistance Program (WAP) and uses the tools, resources, and quality control protocols provided by WAP to ensure high quality and cost-effective retrofits across the portfolio. CHP is a partner in the DOE Better Buildings Challenge for Multifamily Residential Housing and expects to complete its goals in record time due to its successful experience with WAP and other Energy Department programs.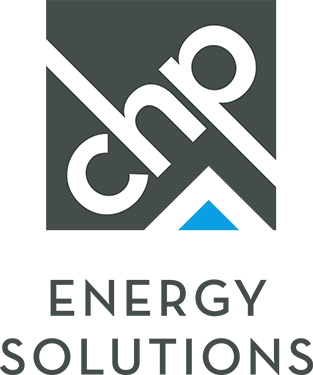 CHP is a vertically integrated model for multifamily housing. It runs a full service weatherization training center, called CHP Energy Solutions, which provides both in-house workforce and private contractors with the skills and knowledge that they need to implement high-quality retrofits. These highly trained individuals are then able to provide services to CHP-owned properties, other assisted multifamily housing, and market rate clients. Project management, consultation, energy auditing, graphic design, and a full service media lab are just some of the many services that have grown out of the CHP Energy Solutions Training Center and Field Operations team. CHP has demonstrated how the roots of WAP support many opportunities across the multifamily residential buildings sector.
Upcoming Resources
The following resources will be available in 2014.
Technical Guidelines for Multifamily Building Energy Audits
New research-based technical guidelines tell the energy auditor what the data-gathering and energy-auditing process should entail. A number of standards address various elements a multifamily energy audit, but there is currently no multifamily energy audit "standard." Weatherization is developing the technical guidelines to help fill these gaps. The guidelines lead to more accurate predictions of energy and cost savings and the uniform audit methods allow comparison of results across multiple projects or programs.
Multifamily Tool for Energy Audits (MulTEA)
MulTEA will produce an investment grade audit and provide auditors with an improved energy simulation and weatherization measure selection tool for multifamily buildings. A major innovation is that the tool calibrates building energy use using historical weather data that prevailed during that utility billing period.