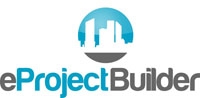 The Federal Energy Management Program (FEMP) offers the first release of eProject Builder (ePB), a secure, online tool that enables energy service companies (ESCOs) and their customers to:
Upload and track project-level information
Generate basic contract documents (such as financial schedules) and project reporting materials that may be mandated by local, state, or Federal agency requirements
Benchmark proposed energy savings performance contract (ESPC) projects against historical project data.
ePB is managed on behalf of the U.S. Department of Energy by the University of California/Lawrence Berkeley National Laboratory. It was designed to help simplify and standardize the development of ESPCs—and then archive key project information for ongoing management and benchmarking purposes.
Visit eProject Builder for more information and to register for an account.