The Emerging Technology team conducts research in water heating technologies, with a goal of realizing energy savings of 60% over 2010 usage. Projects managed by the U.S. Department of Energy (DOE), industry partners, and researchers are being undertaken to reduce energy consumption while shortening the long payback period associated with the cost of water heaters.
Heat Pump Water Heaters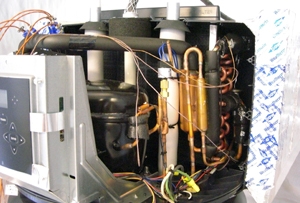 Heat pumps transfer heat and thermal energy from one space to another, either by following heat's natural flow from warmer to colder areas or by moving thermal energy in the opposite direction. In the case of a heat pump water heater, the transfer of energy is used to move heat rather than having the water heater generate heat itself. This process makes it more efficient than conventional water heaters.
DOE is conducting research into cost-effective and energy efficient heat pump water heaters. DOE projects related to heat pump water heaters include:
Solar Water Heaters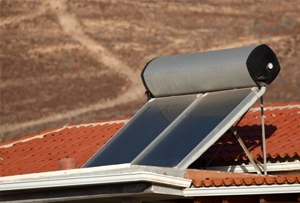 Solar water heaters can be cost-effective options for heating a buildings water supply. While they can be used in any climate, they may be more efficient in areas with high solar energy potential. Solar water heating systems include both the water storage tank and solar panels for collecting energy, and may include a pump.
DOE is conducting research into cost-effective and energy efficient solar water heaters. DOE projects related to solar water heaters include: