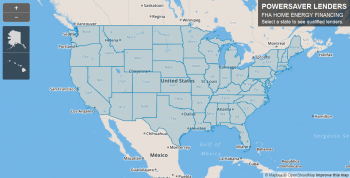 Select your state on this interactive map or learn more about PowerSaver loans up to $7,500, $25,000, and mortgage or refinance.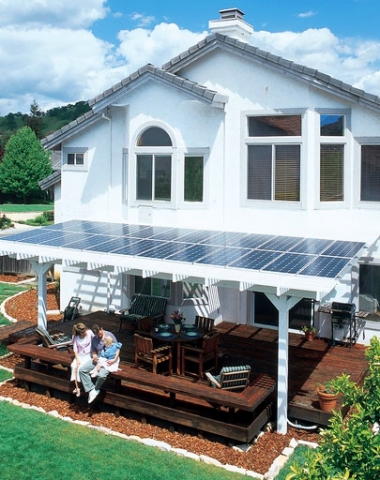 The PowerSaver loans provide three financing options—including mortgage refinancing—for homeowners to make home energy efficiency and renewable energy upgrades or improvements. Low-interest loans and reduced loan fees can provide cost-effective results, especially when working with local partners and utilities that sometimes offer large rebates. Exploring PowerSaver loans can lower a home's energy cost and increase home comfort.  PowerSaver also provides a product that allows for a mortgage or home refinance [203(k) loan].
For a two-page summary, see the PowerSaver loans fact sheet.
Read success stories to learn how PowerSaver loans work.
ELIGIBLE MEASURES
Some of the eligible home energy upgrades and improvements include:
A whole home upgrade through Home Performance with ENERGY STAR
Insulation and Air Sealing
Replacing doors and windows
Upgrading HVAC and hot water systems
Home automations systems and controls (e.g., smart thermostats)
Installing solar photovoltaic (PV) systems
Installing solar thermal hot water systems
Installing small wind power
Installing geothermal heat pumps.
POWERSAVER OPTIONS
Three types of PowerSaver products are currently available:
HOME ENERGY UPGRADE:
Unsecured loan up to $7,500

This provides up to $7,500 through an unsecured consumer loan that requires no home appraisal or lien on the property. Contractors may partner with PowerSaver lenders to ease the process. Single family homeowners with good credit and manageable overall debt, and a credit score of 660 or higher can qualify for these loans. Interest rates will vary but typically range from 4.99 percent to 7.75 percent, depending on the qualified lender.

This energy upgrade loan is for smaller projects such as insulation, air or duct sealing, water heating, and upgrading or replacing heating and cooling equipment.

The following lenders currently offer unsecured PowerSaver Home Energy Upgrades: AFC First Financial Energy Center and University of Virginia Community Credit Union.

Second Mortgage:
Up to $25,000

Through PowerSaver Title I loans, home energy retrofits or solar installations up to $25,000 can be financed through a second mortgage (or a first mortgage if there isn't an existing mortgage on the home).  A home appraisal or equity is generally not required, but PowerSaver lenders may request if required by their investor. Borrowers cannot currently have an existing home equity loan, a second lien, or second mortgage to qualify for this product. Interest rates will vary but typically range from 4.99 percent to 9.99 percent, depending on the qualified lender.

The Second Mortgage loan includes larger retrofit projects that include energy efficiency, solar PV, solar hot water, geothermal, or other renewable energy projects.

The following lenders currently offer this product:  AFC First Financial Energy Center; WJ Bradley Mortgage Capital Company, University of Virginia Community Credit Union, Sun West Mortgage Company, Neighbors Financial Corporation, and Paramount Equity.

Energy Rehab Loan—First Mortgage:
Up to FHA Loan limits

The PowerSaver 203(k) loan is FHA-insured up to 100% for a home purchase or refinance, plus the cost of a home improvement project. Loan limits for a one-unit property range from $217,500 up to $625,500 in high-cost areas, with higher amounts permitted on two-to-four unit properties. PowerSaver 203(k) mortgage loans are available to home buyers who wish to combine home improvements with a home purchase or to homeowners wishing to include home improvements when refinancing an existing mortgage. In order to qualify as a 203(k) PowerSaver loan, at least $3,500 of the home improvements must consist of eligible PowerSaver measures.

The loan has the following benefits and parameters:

Loans are for the purchase or refinance of a home, plus the cost of home improvements of these types of existing properties:

Single Family Homes
Individual homes within a duplex, three or four plex (loans limits higher)
Condominiums (1-unit only)
Manufactured homes
Mixed use business with 25% used as business square footage
Properties must have been completed for at least a period of one year.

There are two types of PowerSaver 203(k) loans:

The Standard 203(k) loan is for major improvements. For the Standard 203(k), the home improvement project must cost a minimum of $5,000 and include $3,500 in energy upgrades.  There is no limit on the total improvement cost. A HUD 203(k) consultant is required for oversight of home improvements.
The Streamlined 203(k) loan is for minor home improvements. There is no minimum requirement for the home improvement cost, but the project must not exceed $35,000 in upgrade projects. A HUD consultant is NOT required for oversight of home improvements.
See the loan limits based on the location of the property. A HUD consultant does not have to oversee the improvements.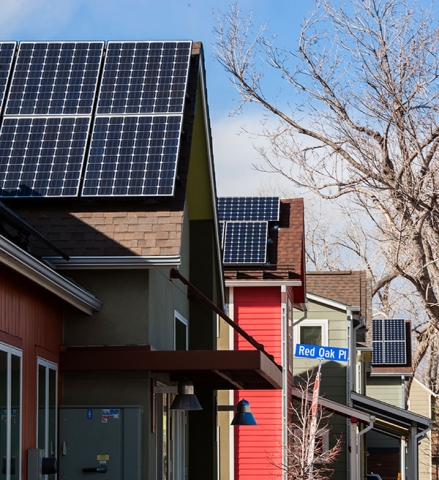 For all three PowerSaver products borrowers must select from a list of approved PowerSaver lenders and locations. View the lender list for loans up to $7,500 and $25,000. The lender list for first mortgage home purchase or refinance 203(k) loans is also available.
For additional information on HUD PowerSaver and lender lists, visit HUD.
For questions and general information, contact PowerSaver loans.
Success Stories:
Powersaver Loan Transforms 1930s Bungalow Into A Safe And Energy Efficient Prize
Tyler Kidder bought a 1,000 square foot, beautifully remodeled 1931 Maine bungalow home that was cold, drafty and had high energy bills. Ms. Kidder started with an energy audit. With a PowerSaver loan, she borrowed $25,000 with a 4.9% interest rate and by the time she finished her upgrades, she had gained a 50% to 60% reduction in home energy costs. Learn more.